Bunting of Vietnam – Emberizidae
With 16 species Buntings of Vietnam, the range of this family does not wide like others, except Reed Bunting rest of this family is a visitor who travels to Vietnam in separate seasons. The best tip to ID them is to look at their head they have a unique head to recognize them as belonging to the Passeriformes order and look at their feather to keep ID correctly name.
You may know: Yellow-breasted Bunting is on Critically Endangered status follow and the first in Vietnam bird list can not be seen in Vietnam in the future. The fun news is this family just recognize a new distribution of Yellow-throated Bunting in 2016.
The overview of Bunting families
Emberizidae, songbird family made up of nearly 200 species of seedeaters with conical bills. In inclusive classifications, the family is often made up of New World Sparrows, Old World buntings, towhees, and several species of brush finches spread across 30 genera. In the most exclusive classification, Emberizidae is made up of the 44 species of the tropical genus Emberiza. Emberizids occur in a wide variety of habitats, from tundra and mountainous regions to tropical rainforests and marshes.
These small to medium-sized birds range from about 10 to 20 cm (3.9 to 9.4 inches) in length and weigh about 13–30 grams (0.46–1 ounce). Most emberizids are mottled gray-brown or gray, but many species display high-contrast streaks and patches. The heads of White-throated Sparrows (Zonotrichia albicollis) and American Tree Sparrows (Spizella arborea) display alternating streaks of dark and white, and the heads of dark-eyed juncoes (Junco hyemalis) are often hooded with black feathers that contrast with their light gray undersides. Some species, such as the Yellow-breasted Brush Finch (Atlapetes latinuchus), are brightly coloured.
Buntings of Vietnam species note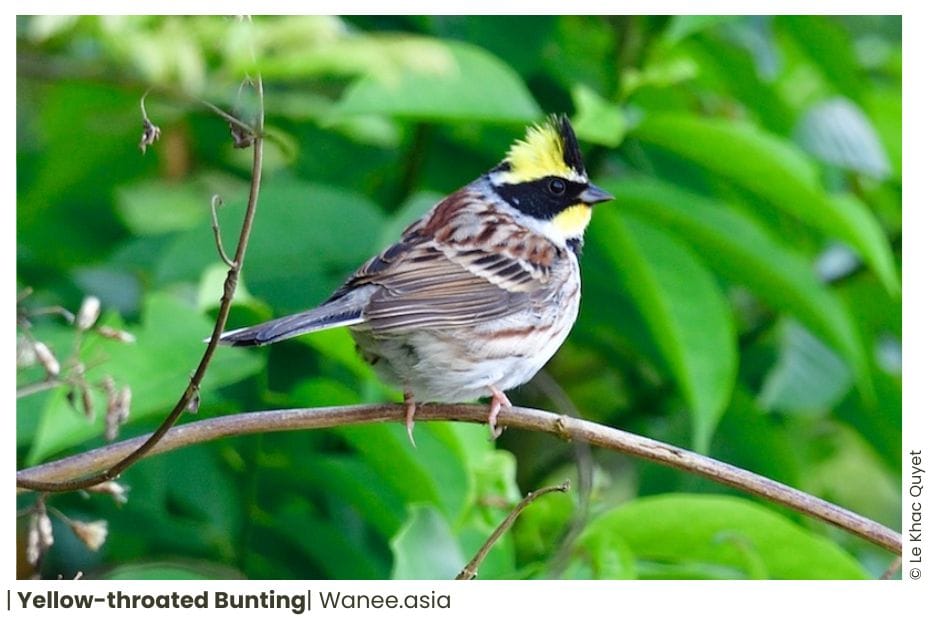 Yellow-throated Bunting Emberiza elegans
Status: Rare Pass Migrant
Best time to watch & Photo: Feb-Apr
Tour cover: Coastline Edge
Hotspot: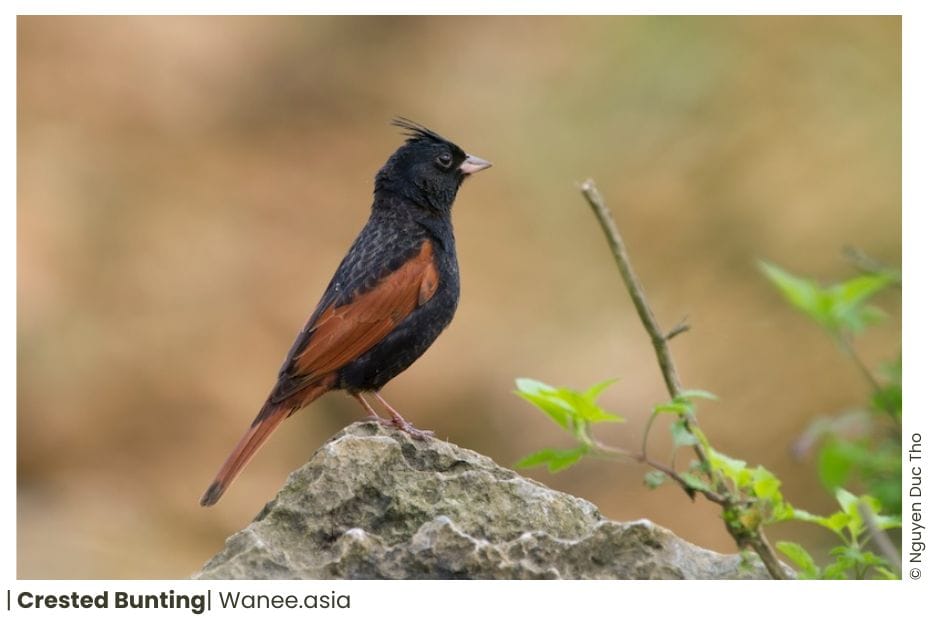 Crested Bunting Melophus lathami
Status: Rare Pass Migrant
Best time to watch & Photo: Feb-Apr
Tours: Northern Vietnam
Hotspot: Sa Pa – Fansipan Moutain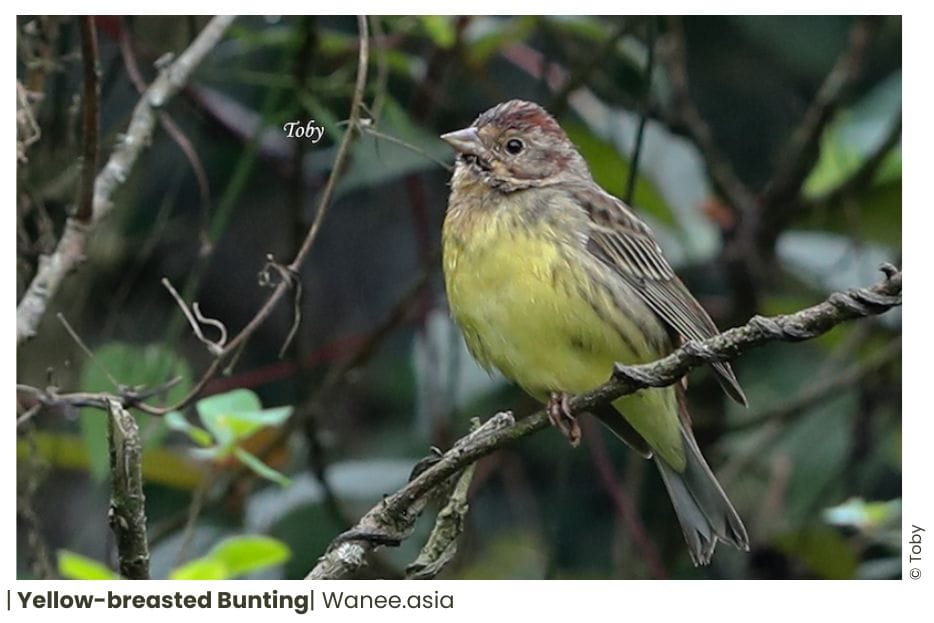 Yellow-breasted Bunting Emberiza aureola
Status: Scarce Rare Migrant – Critically Endangered
Best time to watch & Photo: Feb-Apr
Tours: Exclude North of Central
Hotspot: Tram Chim, Cat Tien, Bach Ma.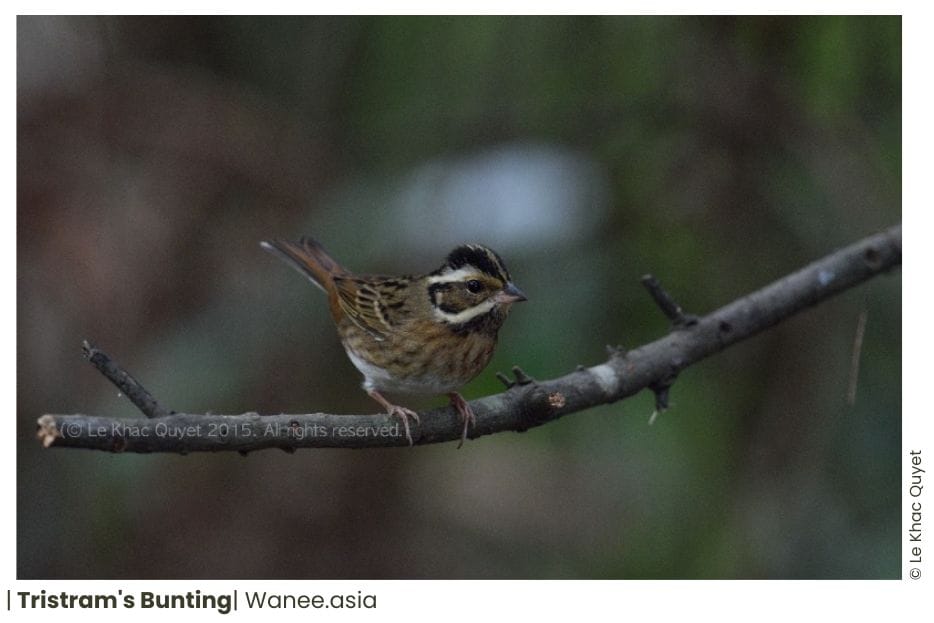 Tristram's Bunting Emberiza tristrami
Status: Rare Pass Migrant
Best time to watch & Photo: Feb-Apr
Tours: Northern
Hotspot: Sa Pa – Fansipan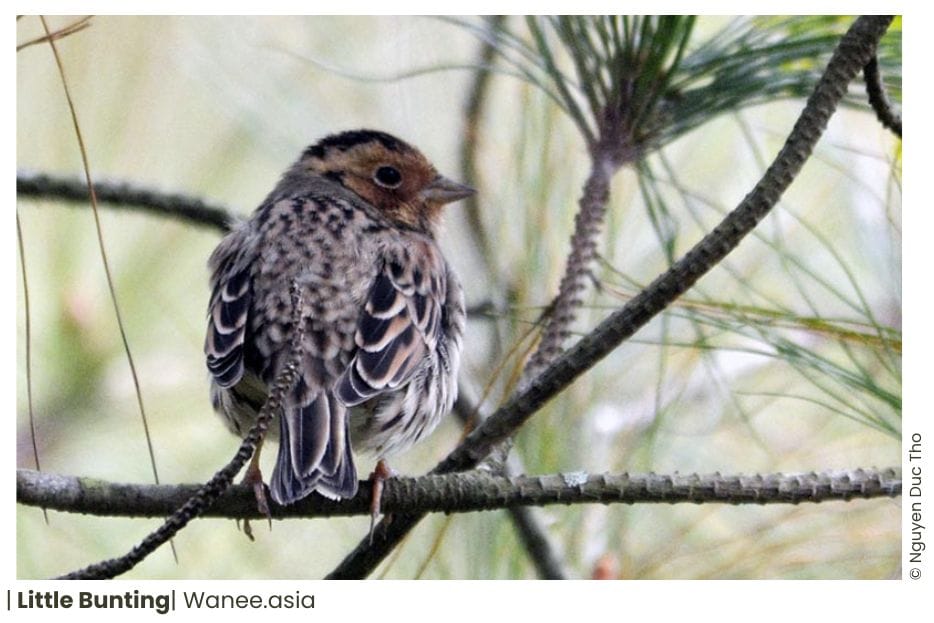 Little Bunting Emberiza pusilla
Status: Rare Pass Migrant
Best time to watch & Photo: Feb-Apr
Tours: Northern
Hotspot: Tam Dao, Sa Pa
Chestnut-eared Bunting Emberiza fucata
Status: Uncommon Pass Migrant
Best time to watch & Photo: Feb-Apr
Tours: Northern & South Central
Hotspot: Xuan Thuy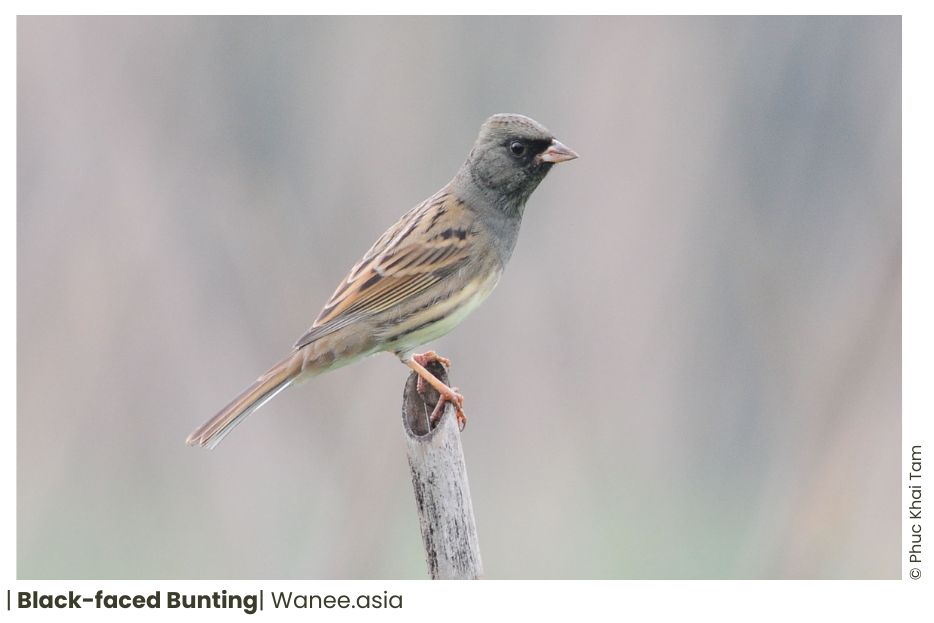 Black-faced Bunting Emberiza spodocephala
Status: Uncommon Pass Migrant
Best time to watch & Photo: Feb-Apr
Tours: North of Central & Northern
Hotspot: Cuc Phuong, Tam Dao, Sa Pa
List of all Bunting in Vietnam
| | | |
| --- | --- | --- |
| | Name | Level |
| 1 | Crested Bunting | Easy |
| 2 | Black-headed Bunting | Easy |
| 3 | Red-headed Bunting | Easy |
| 4 | Chestnut-eared Bunting | High |
| 5 | Godlewski's Bunting | Easy |
| 6 | Gray-necked Bunting | Easy |
| 7 | Yellow-throated Bunting | Easy |
| 8 | Pallas's Bunting | Easy |
| 9 | Reed Bunting | Easy |
| 10 | Yellow-breasted Bunting | High |
| 11 | Little Bunting | Easy |
| 12 | Rustic Bunting | Easy |
| 13 | Black-faced Bunting | High |
| 14 | Chestnut Bunting | Easy |
| 15 | Yellow-browed Bunting | Easy |
| 16 | Tristram's Bunting | Easy |