VIETNAM PHOTOGRAPHY TOURS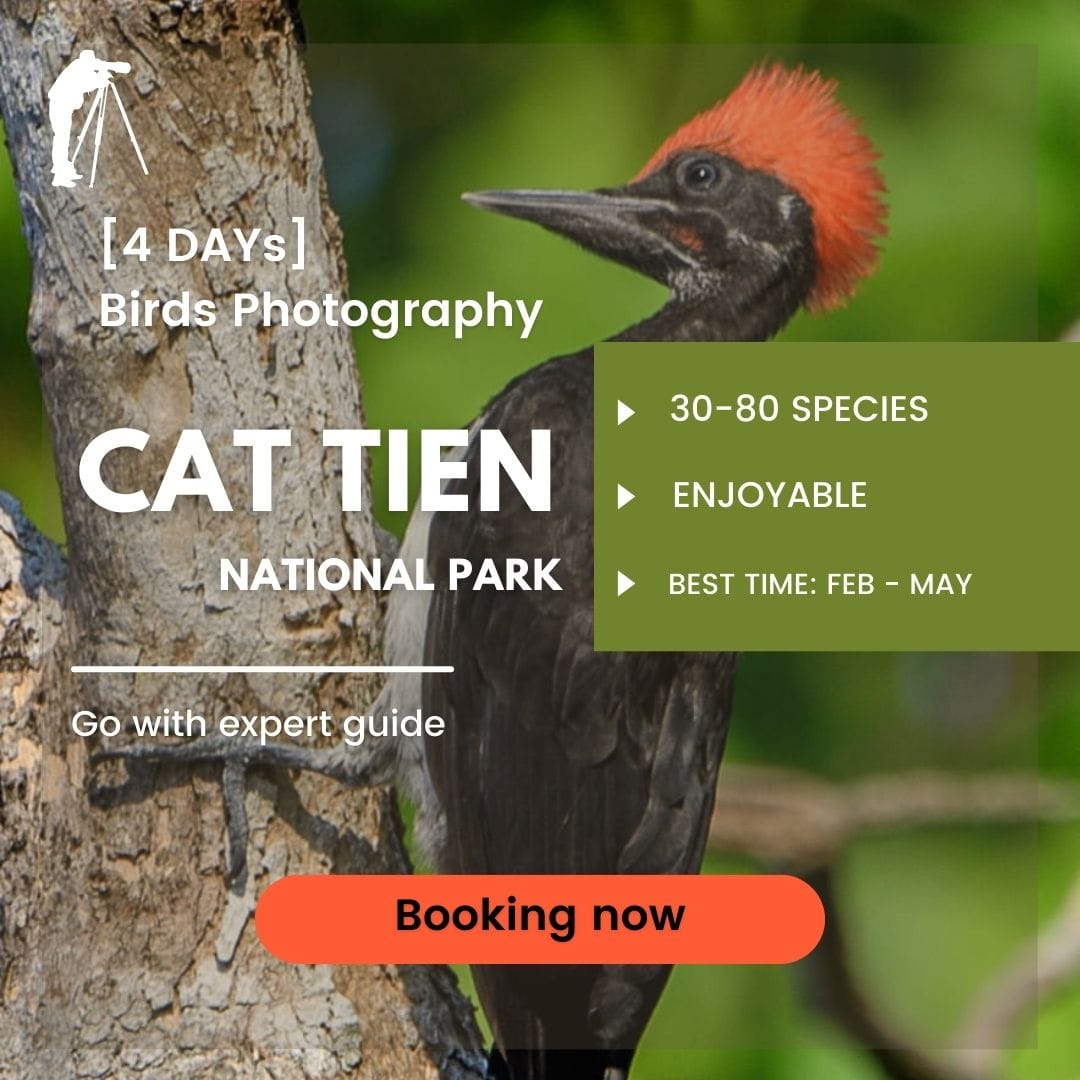 Cat Tien Np.  [4D-3N]
Tour type: Full-Packages
Number: 1-10 (person)
Starting price: CONTACT
Destination: SG – Cat Tien Np. – SG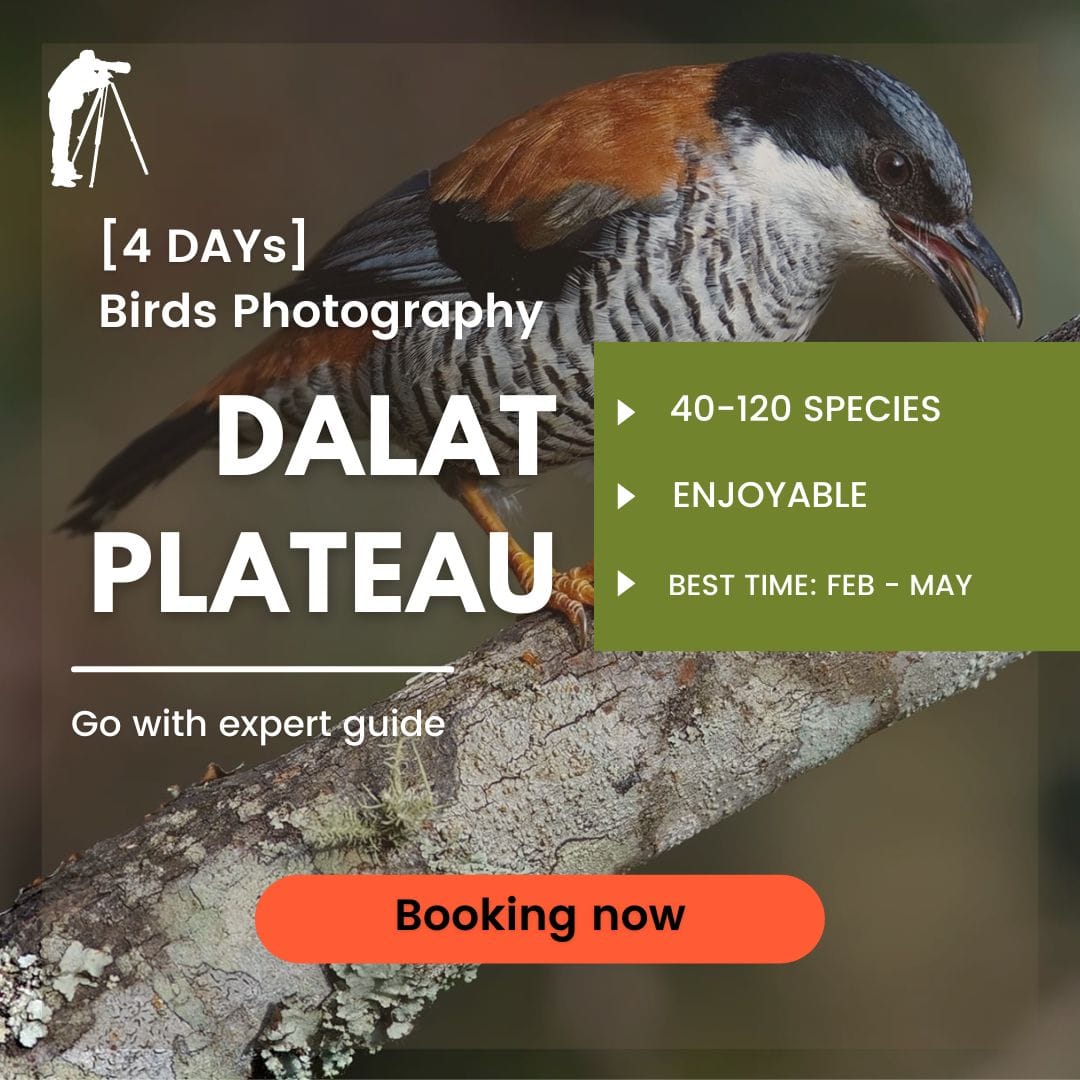 Dalat Plateau [4D-3N]
Tour type: Full-Packages
Number: 1-8 (person)
Starting price: CONTACT
Destination: Dalat Plateau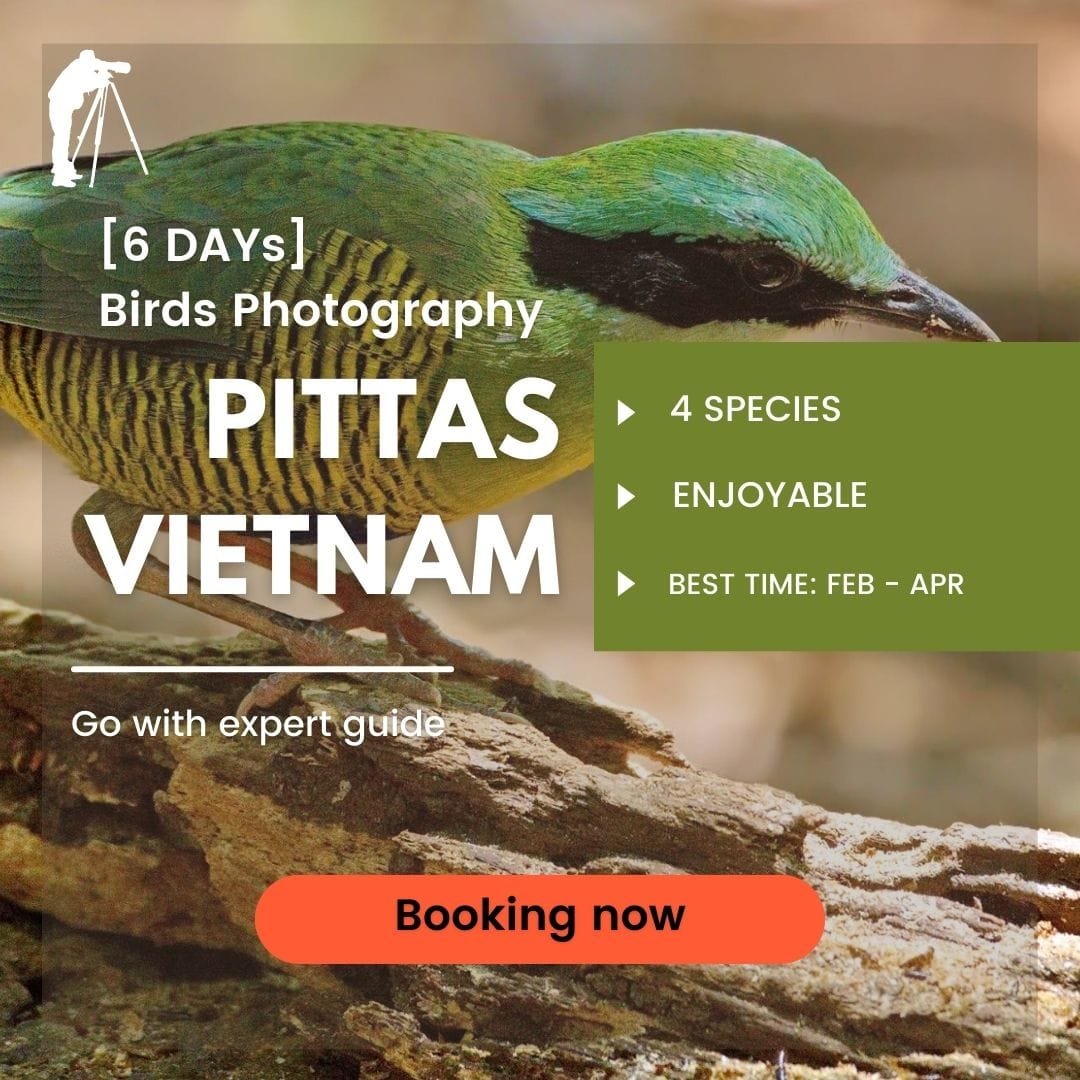 Pittas Vietnam [6D-5N]
Tour type: Full-Packages
Number: 1-8 (person)
Starting price: CONTACT
Destination: SG – Cat Tien Np. – SG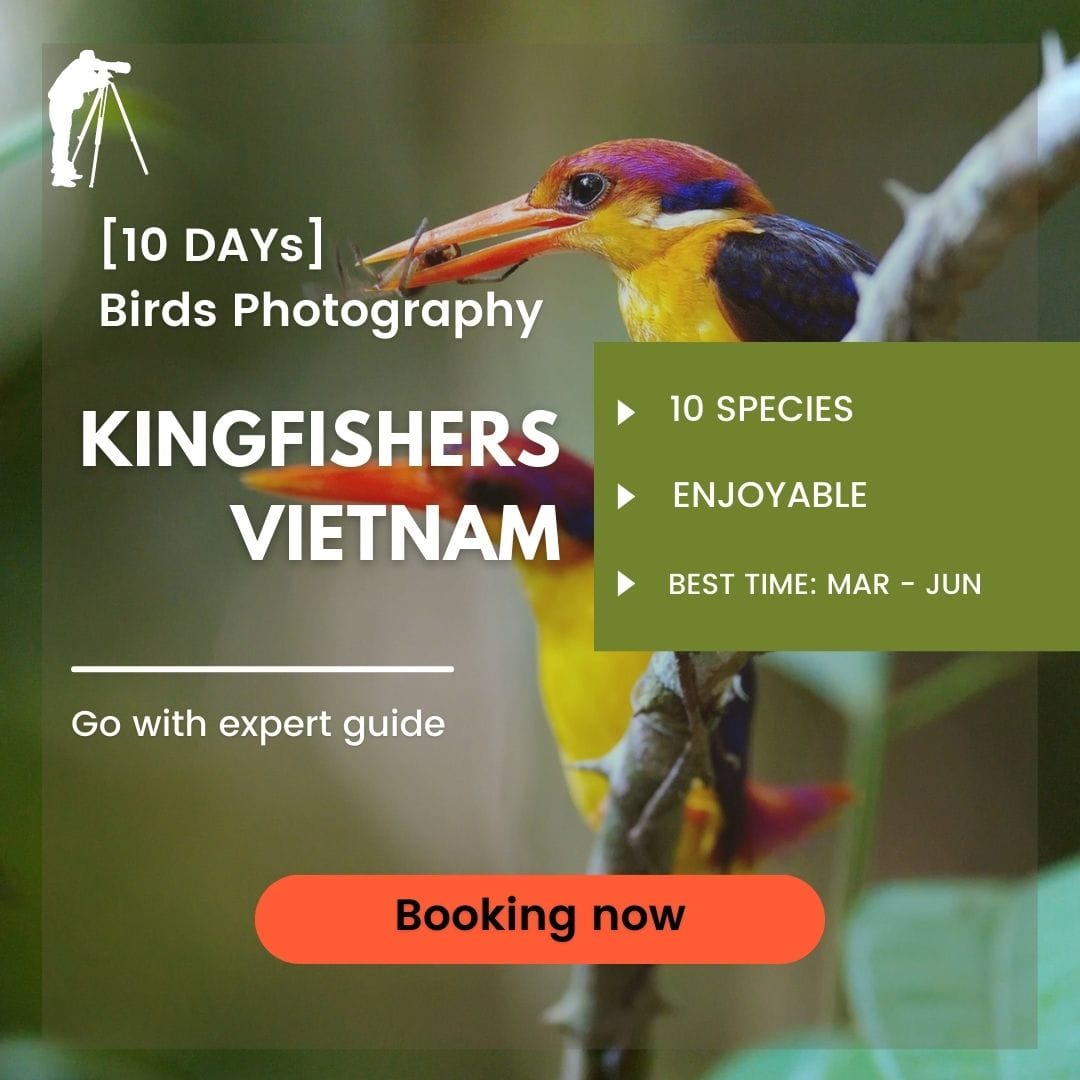 Kingfisher's Vietnam [10D-9N]
Tour type: Full-Packages
Number: 1-9 (person)
Starting price: CONTACT
Destination: SG – South Vietnam – SG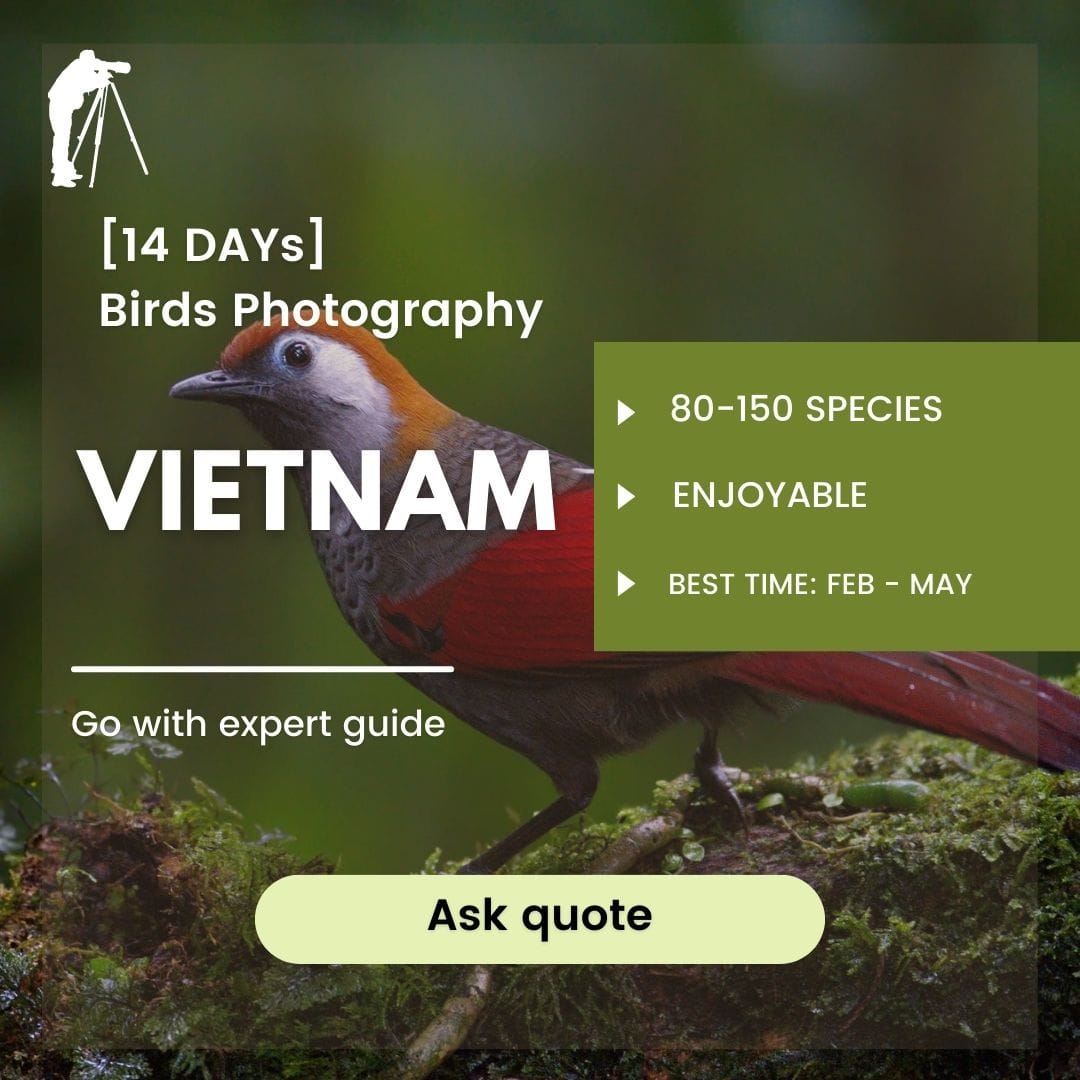 Bird photography [14D-13N]
Tour type: Full-Packages
Number: 1-6 (person)
Starting price: CONTACT
Destination: Vietnam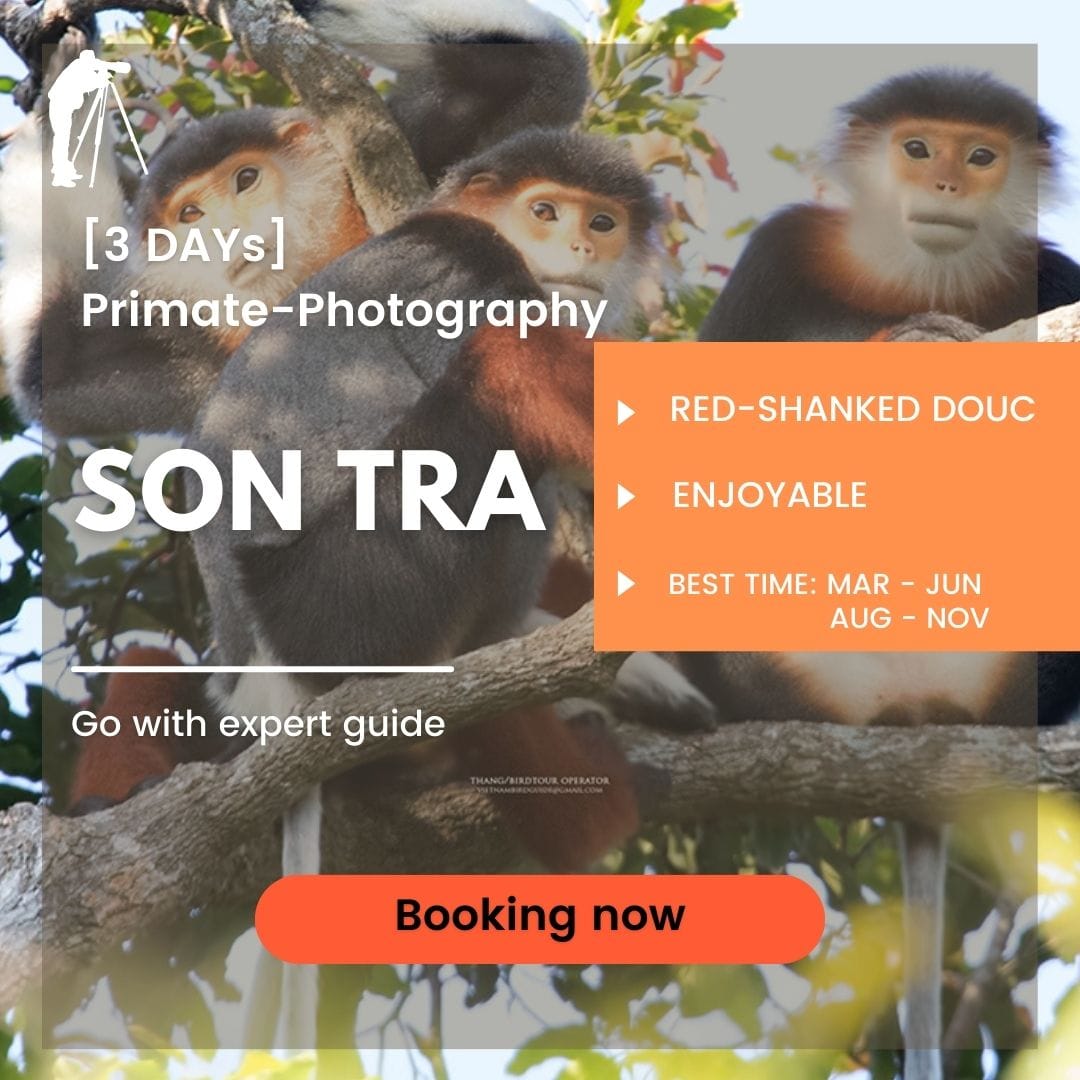 Red-shanked Douc [3D-2N]
Tour type: Full-Packages
Number: 1-6 (person)
Starting price: CONTACT
Destination: Danang – Son Tra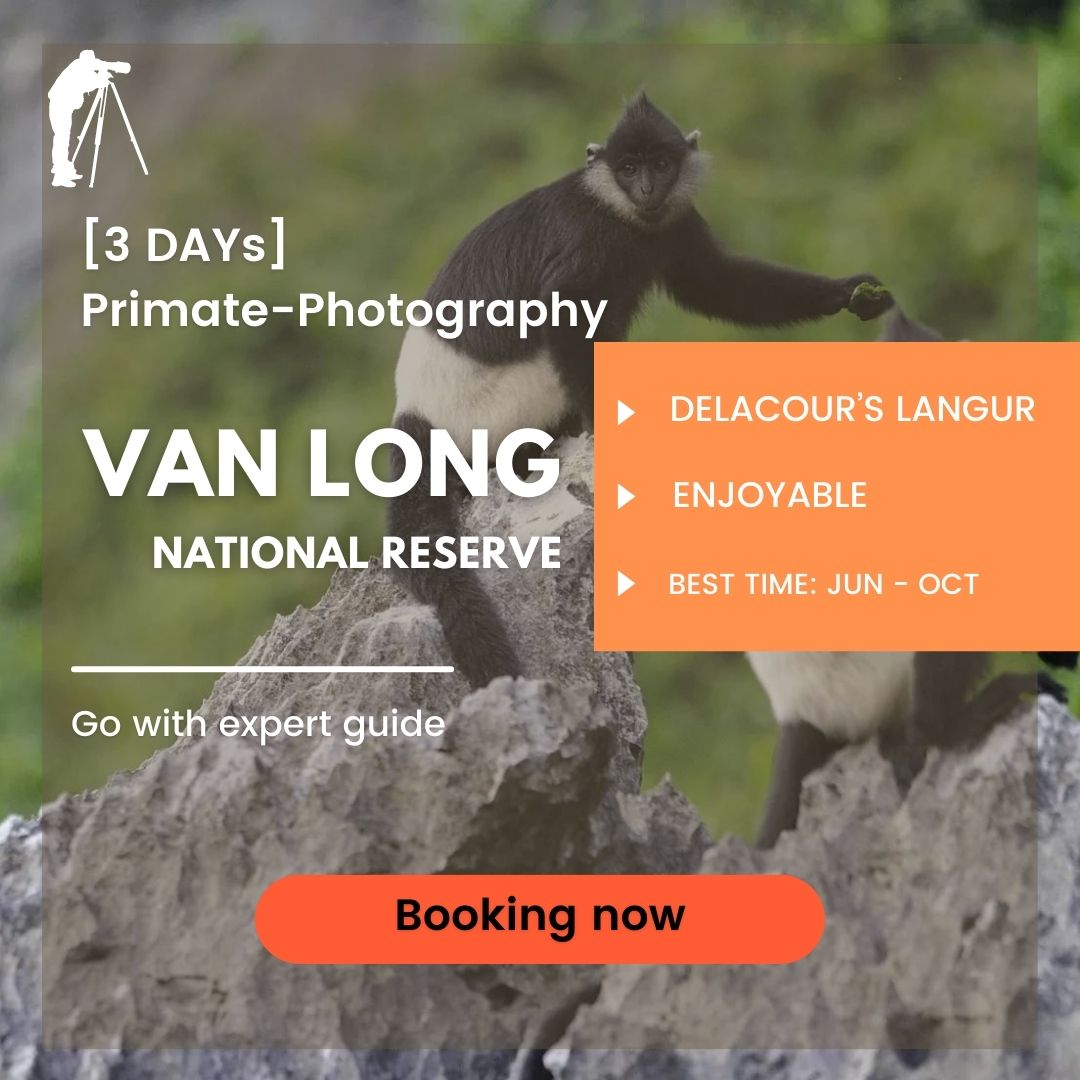 Delacour's Langur [3D-2N]
Tour type: Full-Packages
Number: 1-6 (person)
Starting price: CONTACT
Destination: Hanoi – Van Long Nr. – Hanoi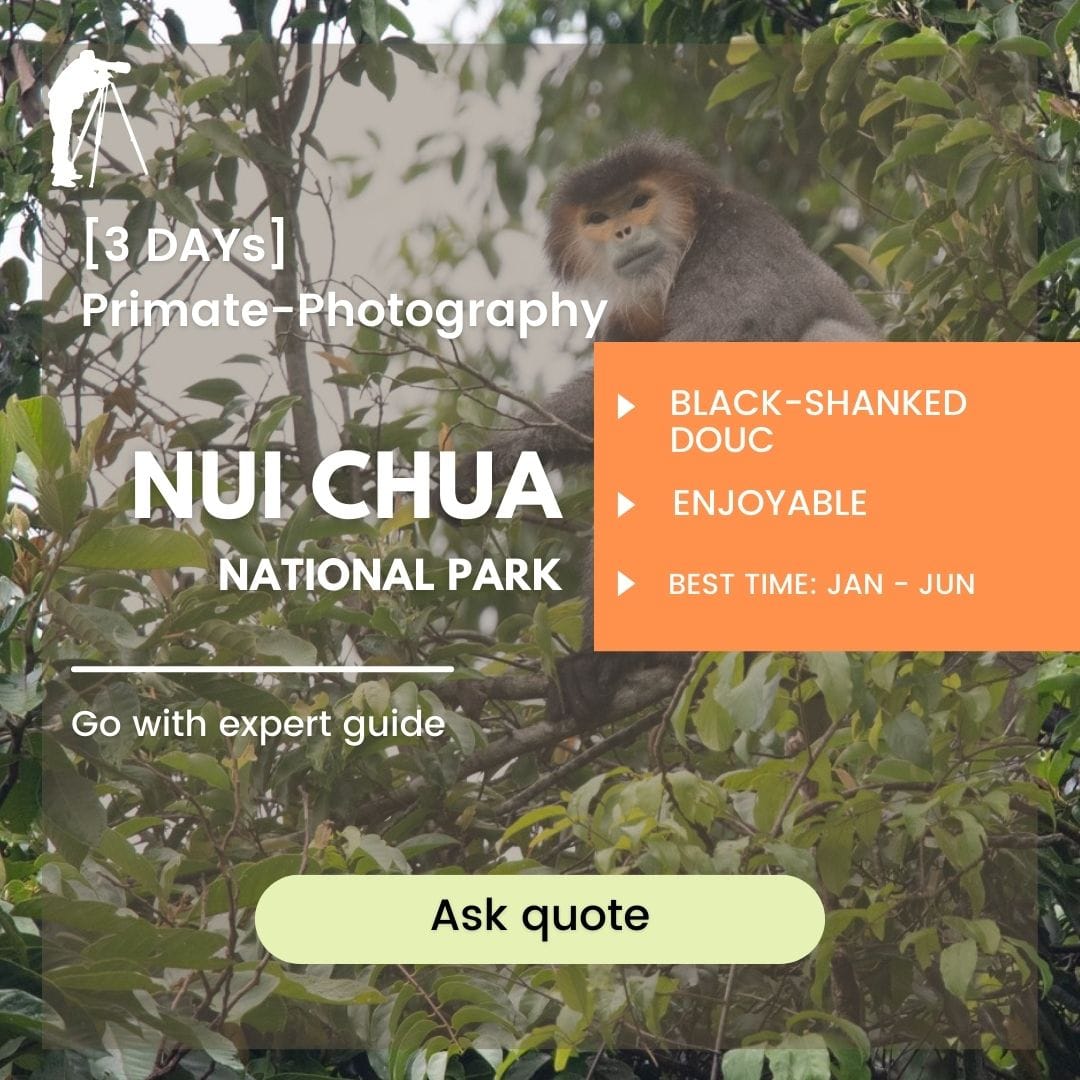 Black-shanked Douc [4D-3N]
Tour type: Full-Packages
Number: 1-6 (person)
Starting price: CONTACT
Destination: SG – Nui Chua Np. – SG
Why should Wildlife-photography IN VIETNAM?
Vietnam is home to many unique and endemic species of wildlife, meaning they can only be found in this specific region and not anywhere else in the world
Rich and diverse wildlife: a wide range of species, from primates and birds to reptiles and mammals, making it a prime destination for wildlife photography.
Unique habitats: The country boasts a range of unique habitats, from tropical forests to wetlands, mountains, and coastlines, providing a diverse range of environments to capture on film.
Professional support: With professional wildlife photographers and tour operators available, visitors can make the most of their time and ensure they get the best shots possible. From customized itineraries to expert guides, visitors can feel confident that their trip will be well-supported and planned to maximize their wildlife photography opportunities.
TIPs for planning wildlife photography tour in Vietnam
Research your destination: Before planning a tour, research the different habitats and areas where the wildlife you want to photograph can be found.
Choose the right time: Timing is crucial for wildlife photography. Consider the best time of year to visit for the species you want to photograph, as well as the best time of day for the lighting conditions.
Get the right equipment: Invest in high-quality camera equipment and lenses to get the best possible photos. Consider the type of photography you want to do, as well as the environment you'll be in.
Hire a local guide: A local guide will have the knowledge and experience to help you find the best places to see and photograph wildlife. They can also provide valuable information on local customs, etiquette, and conservation efforts.
Respect wildlife: Always observe wildlife from a safe distance and never disturb them or their habitat. Adhere to the guidelines set by local authorities and respect the rules and regulations of national parks and reserves.
Be prepared for challenges: Wildlife photography can be challenging and unpredictable. Be prepared for changes in weather, difficult terrain, and long hours in the field. It's important to be patient and flexible and to have a positive attitude.
Respect local communities: Always be mindful of local communities and their customs. Respect their privacy and do not interfere with their daily activities.