This article will review all the information on birds of Vietnam, this may help you to arrange Vietnam birding or Vietnam Bird photography tour – last update Feb-2023
Vietnam is home to 19 endemic species [1], more than any other country on the Southeast Asian mainland, as well as 39 species that are almost endemic and a significant number of distinctive subspecies. It is an essential country to visit for anyone interested in the birdlife of the region, and as such has become a relatively popular birding destination.
Vietnam does not have the official national bird, but "Chim Lạc" (Lac bird) is considered as an imaginary national bird, supported by a majority of Vietnamese people
Overview birds of Vietnam
Following Birdlife the number:
| | | | |
| --- | --- | --- | --- |
| TOTAL | 831 (24th) | Breeding Endemic | 10 |
| Landbirds | 672 | Seabirds | 25 |
| Migratory | 322 | Waterbirds | 154 |
Source: datazone.birdlife.org/ 10/2022
For Clements checklist update 2021 is:
Number of species: 963
Number of endemics: 19
Number of globally threatened species: 63
Number of introduced species: 5
Download Birds of Vietnam Checklist update 30/8/2022 by Avibase
IUCN Red List (open on new tab) Status for Vietnam Birds
Read more: Vietnam Red Data Book & IUCN red list
What are the endemic and specialties birds of Vietnam?
Ten true endemic birds of Vietnam
Tonkin Partridge (Arborophila tonkinesis) – LC
Distributes from Northern Central to East Tonkin, this species was being complicated in taxonomy. Arborophila charltonii, A. tonkinensis, and A. graydoni (del Hoyo and Collar 2014) were previously lumped as A. charltonii following Sibley and Monroe (1990, 1993).
Edward's Pheasant (Lophura edwardsi) – CR
Formerly distributed from Ha Tinh, Quang Binh, Quang Tri & Thua Thien Hue provinces and considered as locally fairly common. However, recently there was no sighting, probably more than 20 years.
Vietnamese Pheasant (Lophura hatinhensis) – unrecognised, was previous split from L. edwardsi following Sibley and Monroe (1990, 1993) but now is lumped back.
Imperial Pheasant (Lophura imperialis) – unrecognised,  a study suggested this species is actually a hybrid between Vietnamese Pheasant x Silver Pheasant.
Black-crowned Fulvetta (Alcippe klossi) – LC
A split from Rufous-winged confined to south Annam. Fairly common and easy to see on Langbian and Bidoup moutains
White-throated Wren-Babbler (Rimator pasquieri) – EN
A recent split from Long-billed and confined to Mt Fan Si Pan in west Tonkin. It has also been recorded in recent years at Mu Cang Chai Species and Habitat Conservation Area (Yen Bai Province) and Van Ban Nature Reserve (Lao Cai Province)
Orange-breasted Laughingthrush (Garrulax annamensis) – LC
Now split from Spot-breasted and endemic to south Annam. Locally common in Di Linh ad Da Lat.

Photo: Thang Nguyen
Chestnut-eared Laughingthrush (Garrulax konkakinhensis) – VU
Only known from Mt Kon Ka Kinh in central Annam until it located and photographed it at Mang Canh in 2010, this place become a popular destination for birding nowadays.
Chestnut-eared Laughingthrush (Garrulax konkakinhensis) – VU
Only known from Mt Kon Ka Kinh in central Annam until it located and photographed it at Mang Canh in 2010, this place become a popular destination for birding nowadays.
Golden-winged Laughingthrush (Garrulax ngoclinhensis) – VU
So far only known from Mt Ngoc Linh in central Annam, Mang Ri forest near Tu Mo Rong is the most accessible site to see this species.
Collared Laughingthrush (Garrulax yersini) – EN
Only found in south Annam, centred round Mt Langbian, Bidoup Nui Ba national park and Chu Yang Sin national park
Grey-crowned Crocias (Crocias langbianis) – EN
New genus name is Laniellus, endemic to south Annam and very localized, it can be found at Ta Nung, Tuyen Lam and a site at Dam Rong on the road 28 Da Lat  to Ban Me Thuot. Recently found in Mang Den and Ngoc Linh (Wildtour, 2014).


Vietnamese Greenfinch (Carduelis monguilloti) – LC
Confined to pine forest in south Annam, common in Da Lat and Di Linh
Near-endemic birds in Vietnam, meaning that they can be found near the border of Vietnam with its neighbor
White-eared Night-Heron (Gorsachius magnificus) – EN
Long thought endemic to south China and at one time considered as a breeding bird only on Hainan Island, it is only recently that the colony at Ba Be has reached the keen of western birders. Unfortunately during the last two years (2016-2017), there was no sighting in Ba Be any more.
Orange-necked Partridge (Arborophila davidi) – NT
Used to be endemic to northeast Cochinchina but recently found in east Cambodia, and is now very rarely seen in its former stronghold at Cat Tien National park. Tan Phu forest is one of the best sites for this species.
Germain's Peacock-Pheasant (Polyplectron germaini) – NT
Occurs in east Cambodia but Vietnam is its stronghold especially at Cat Tien national park
Red-vented Barbet (Megalaima lagrandieri) – LC
Although it occurs in Cambodia and Laos as well as Vietnam it is usually most easy to see here
Indochinese Barbet (Megalaima annamensis) – LC
Recently finally split from Black-browed and confined south Laos and south Annam
Red-collared Woodpecker (Picus rabieri) – NT
Although it occurs in Laos, Vietnam is the only logical place to search for this bird. Astonishingly elusive for a Woodpecker it totally eluded us as it does most tour groups
Blue-rumped Pitta (Pitta soror) – LC
Allegedly widespread in Indo-China and occurring as far west as west Thailand, it is rarely seen outside Vietnam (and often missed within as well)
Bar-bellied Pitta (Pitta elliotii) – LC
Like Blue-rumped Pitta, it is occurring as far west as Thailand and again rarely seen outside of Vietnam
White-winged Magpie (Urocissa whiteheadi) – LC
Fairly widespread but rarely seen outside of Vietnam or southwest China
Grey-crowned Tit (Aegithalos annamensis) – LC
Confined to south Laos and Annam. Now generally recognised as distinct from Black-throated Tit
Yellow-billed Nuthatch (Sitta solangiae) – NT
Although it occurs outside of Vietnam, only really findable within its borders
Limestone Warbler (Phylloscopus calciatilis) – LC
Occurring in limestone country in central Laos and central Annam, but again only realistically findable in Vietnam. A recent split from Sulphur-breasted Warbler
Black-headed Parrotbill (Paradoxornis margaritae) – NT
Now recognised as distinct from Grey-headed and confined to south Annam, rare in Muldukiri, Cambodia.
Black-hooded Laughingthrush (Garrulax milleti) – NT
Just reaching into Laos otherwise confined to Vietnam
Rufous-cheeked Laughingthrush (Garrulax castanotis) – LC
Occurs on Hainan Island and central Laos. Most reliable sites are on Mt Ba Vi and the forest on west Ho Chi Minh road at Samu pass
White-cheeked Laughingthrush (Garrulax vassali) – LC
Fairly widespread in highland of Laos and Vietnam
Short-tailed Scimitar-Babbler (Jabouilleia danjoui) – NT
Virtually confined to Annam and Tonkin, target bird at Da Lat, Mang Den, Bach Ma. Also call Indochinese Wren Babbler
Sooty Babbler (Stachyris herberti) – LC
Formerly considered endemic to limestone country in central Laos but now known to be thriving in central Annam. Locally common in Phong Nha Ke Bang national park
Pale-throated Wren Babbler (Spelaeornis kinneari) – NT
Confined to Fansipan mt, recently recorded in NW Wangxi, Yunan, China
Grey-faced Tit-Babbler (Macronous kelleyi) – LC
An exciting Indochinese endemic! Very common and widespread in southern of Vietnam
Vietnamese Cutia (Cutia legalleni) – NT
Now split from Himalayan and confined to south Annam. Found fairly common in Da Lat, Di Linh, Mang Den and Central Laos
Black-crowned Barwing (Actinodura sodangoram) – LC
Only recently described and confined to southeast Laos and southern central Annam. Best site is Mang Ri forest but also able to see at Lo Xo pass by the roadside
Indochinese Fulvetta (Alcippe danisi) – LC
A Laos speciality but also found in central and south Annam. Found on Bidoup mt and Ngoc Linh mt above 1,800m
New endemic species by recently split
Dalat Shrike Babbler (Pteruthius flaviscapis)
Possible endemisms in the future
These are local subspecies found only in Da Lat plateau
Blue-winged Minla (Minla cyanouroptera orientalis)
Rufous-backed Sibia (Heterophasia annectens eximia)
Black-throated Sunbird (Aethopyga saturata johnsi)
Red Crossbill (Loxia curvirostra meridionalis)
Brown Bullfinch Pyrrhula nipalensis ssp
How is Birding & Where to watch birds in Vietnam?
Vietnam is a breathtaking country with friendly locals and a government that values tourism. It's also a prime destination for birders, with over 850 species recorded and the most endemic species in Southeast Asia. The geography of Vietnam plays a big role in determining birding opportunities, as the mountain ranges provide endemism and restrict where certain species can be found.
For those interested in birding for only a few days, Cat Tien National Park in the south is a great choice. The Mekong delta region offers several small birding spots, such as Tram Chim Wetland Reserve, Tien Giang or Ben Tre province's muddy beaches, and bird sanctuaries that are ideal for waterbirds and waders during migration season. Da Lat plateau in the mountains offers beautiful landscapes and unique birdlife, as well as a cooler climate.
Yok Don National Park in the central highlands is a different kind of habitat, with deciduous deptrocarp forest, and the Serepok river is home to the Mekong Wagtail. Kon Tum plateau also offers great birding opportunities, with the Chestnut-eared Laughingthrush, Golden-winged Laughingthrush, and Black-crowned Barwing as main targets for birders. The road between Kon Tum and Quang Nam provinces near Ngoc Linh Mountain provides access to Golden-winged Laughingthrush at Mang Ri and Ngoc Lay, while Mang Den is a good spot to find the Chestnut-eared Laughingthrush.
For lowland Annamite provinces, there are good birding spots near Hue city, Da Nang, and Bach Ma National Park, which is one of the best birding spots in Vietnam. Phong Nha–Ke Bang National Park in the north offers a great limestone forest and caves with unique bird species, such as Sooty Babbler and Limestone Leaf-warbler.
In the north, there are several great birding sites near Ha Noi, including Tam Dao National Park, just a 1.5-hour drive from Noi Bai airport, and Ba Vi Mountain. Cuc Phuong National Park boasts some of the best limestone forests, where you can see the Red-collared Woodpecker. For those interested in Sino-Himalayan avifauna, the Sa Pa – Fansipan region is a must-visit, and Ba Be National Park is a great spot to see the White-eared Night-heron.
Read more about: birds of Vietnam field guide
Hot-spot for Birding in Vietnam 
all birding in hot-spot informative info [updated Jan 2023]
Nr.: Nature reserve; Np. National Park; mt. Mountain
When is the best time for birding in Vietnam
There is not really a right or wrong time to birding in Vietnam as during most months of the year. Depending on your time and weather summary for each part of the country you will find a good place to enjoy your birding or bird-photography tour.
Whilst Vietnam is typically warm and humid, the weather can vary significantly from one region to another due to the country's length. At times there has been snow (yes white snow!) in the mountainous far north whilst the beaches in the south enjoyed 32 °C and sunshine. So Vietnam weather for birding, we can be divided into 3 different systems based on administrative positions.
North-Vietnam weather for birding
Sa Pa, Ba Be Np., Tam Dao Np., Ba Vi Np., Xuan Thuy Np., Cuc Phuong Np,.
North Vietnam has distinct winter and summer seasons. The cool but mostly dry winter lasts from Nov to Apr when the temperatures average 17-220 C with the coldest months being from Jan – Mar. Summer last from May to Oct when it's hot and humid and the region experiences its highest rainfall. Jul to Sep is often the wettest month of the year.
The best time for birding in the North-Vietnam is during the dry season from Oct to Apr, warm-clothing is recommended from Dec to Jan because it's very cold when birding is cloudy.
Central-Vietnam weather for birding
Phong Nha-Ke Bang Np., Samu pass, Bach Ma Np,. Da Nang, Ngoc Linh Np., Kon-tum Pr.,
The weather in central is hot and dry weather from mid-Jan to late Aug, with the temperature often reaching mid-30's0 C. During the winter time the rainfall increases with Oct to Nov achieving peak levels, occasionally in the form of typhoons. In the central highland, the rainy time is from Jun to Oct and the peak of rainfall is often from Jul to Sep.
The far south of Central-Vietnam where benefits from a longer dry season (Jan to Sep), with high temperatures and little rain. The rainy season runs from Oct to Mid of Dec with almost haft the annual rainfall in Oct and Nov.
The best time for birding in the Central-Vietnam is from Dec to May, someplace although it is raining you still could birding from May to Oct like Son Tra near Da Nang city where rain is not too long, and after rain is good for birding.
South-Vietnam weather for birding
Dalat plateau, Cat Tien Np., Dinh Mountain, Can Gio mangrove forest, Mekong delta
With temperatures remaining constant year round the climate of the south is split into two simple seasons, wet and dry. The dry season begins in November and ends in April/early May with late February to May being slightly hotter and with higher humidity. The wet season lasts from May to early November with the months from June to August receiving the highest rainfall of the year. Throughout much of the wet season rainfall is generally heavy but short lasting, often occurring in a mid-afternoon heavy down-pour!
The average temperatures in the south range between 25 – 35°C year round.
Dalat is wet from June to October making outdoor pursuits problematic. From November to May it is far dryer although cold in December & January. In the Mekong Delta monsoon climate with two seasons; wet (late-July to late October) and dry (November to July).
You could birding hold years in the south-Vietnam but the best time for birding and Bird-photography in Cat Tien Np and Dalat is from Nov to Jul, For Birding in Can Gio Dec to Mar is the best time with wintering time of shorebirds.
Explore Birding Tour in Cat Tien Np. & Dalat Plateau here!
Some common question about Vietnam Birds
What is the national birds of Vietnam?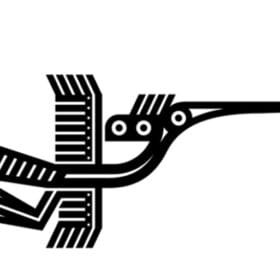 What is the national birds of Vietnam?
Vietnam does not have the official national bird, but "Chim Lạc" (Lac bird) is considered as an imaginary national bird, supported by a majority of Vietnamese people, according to ancient documents and records. "Chim Lạc" is the symbol of Au Lac, the very first state of the ancient Vietnamese people in present-day North and North Central regions.
This imaginary Vietnamese national bird is a mysterious bird featuring outstretched wings with a long beak, which appears on the surfaces of ancient bronze drums, typically on the Dong Son Drum, resembling the bronze crane at the Temple of Literature in Hanoi. This "species" of bird in Vietnam is regarded as the totem of Lac Viet people (the ancient Vietnamese), which represents the wet rice civilization of the ancient Vietnamese. Chim lac is a symbol which is both familiar with people but also very sacred. The posture of a bird spreading its wings widely to fly on the sky with a straight beak and hold its head up symbolizes the longing aspiration and the dream of conquering challenges despite heavy storms ahead.
Does Vietnam have parrots?
Many, Vietnam has 10 species of Parrots: Ashy-throated Parrotbill, Black-headed Parrotbill, Black-throated Parrotbill, Golden Parrotbill, Grey-headed Parrotbill, Pin-tailed Parrotfinch, Short-tailed Parrotbill, Spot-breasted Parrotbill, Vernal Hanging Parrot, Vinous-throated Parrotbill
Are there pelicans in Vietnam?
Only Spot-billed Pelican occurs in the Mekong Delta, Southeast, and Red River Delta in Vietnam.
References
[1] Avibase – Bird Checklists of the World – Vietnam – https://avibase.bsc-eoc.org/ 2022 [2] Vietnam Birds – A Natural online field guide – WANEE teams –
https://wanee.asia/vietnam-birds-a-naturalist-online-guide-up-date-2023/
Jan/2023