Vietnam's Red Data Book
Vietnam's Red Data Book is a document of national and international significance, announcing rare and precious species of animals, plants, and insects in each country and around the world that are threatened with decreasing numbers or already present. endangered species need to be protected, restored and developed.
This is a scientific basis, creating a legal basis for proposing and deciding measures to protect and restore hills for each object of this type, and also a basis for handling acts of vandalism. nature, causing harm to the existence and development of living species that need to be protected in the exploitation and use of biological resources in each country…
Based on IUCN species status assessment standards, the Vietnamese government also publishes the Vietnam Red Book to guide and promote the protection of natural biological resources. This is also a scientific document used in drafting and promulgating the State's regulations and laws on the protection of natural biological resources, biodiversity and ecological environment.
Standards for Assessing the Status of Types Included in Vietnam
Standards proposed by the international organization for the Conservation of Nature and Natural Resources IUCN
Main rating levels:
ENDANGERED – (Endangered, abbreviated E) (threatened from extinction): These are taxons that are threatened with extinction and are unlikely to survive if the threat factors persist. Including taxons whose numbers have decreased to an alarming level in living conditions that are severely degraded to the point of extinction.
VULNERABLE – (Will be Endangered, abbreviated V) (possibly threatened with extinction): These are taxa that are about to be threatened with extinction (in the near future) if the threat factors persist.
Includes species whose populations have largely or completely decreased because of overexploitation, extensive habitat destruction or other habitat changes. Also includes species, although the number is still quite large, but because they have great economic value, hunting and exploitation is carried out regularly everywhere, easily leading to threat.
RARE – (Rare, abbreviated R) (possibly Endangered): Includes narrowly distributed species (especially monotypic genera) in small numbers, although not currently threatened or threatened. threat, but our long-term survival is fragile.
Other rating levels:
In addition to the three main levels above, when drafting – Vietnam Red Book may use one of the following levels:
THREATENED – (Threatened, abbreviated T): These are taxon belonging to one of the superior levels, but there is not enough data to classify them into any specific class.
INSUFFCIENTLY KNOWN – (Inexactly known, abbreviated K): These are suspect taxons and it is not known for sure which category they belong to in the upper levels because of lack of information. categories listed in this category to hopefully wait for the authors to determine their specific level.
IUCN World Red List
Established in 1964, the International Union for Conservation of Nature's Red List of Threatened Species has evolved to become the world's most comprehensive information source on the global extinction risk status of animal, fungus and plant species.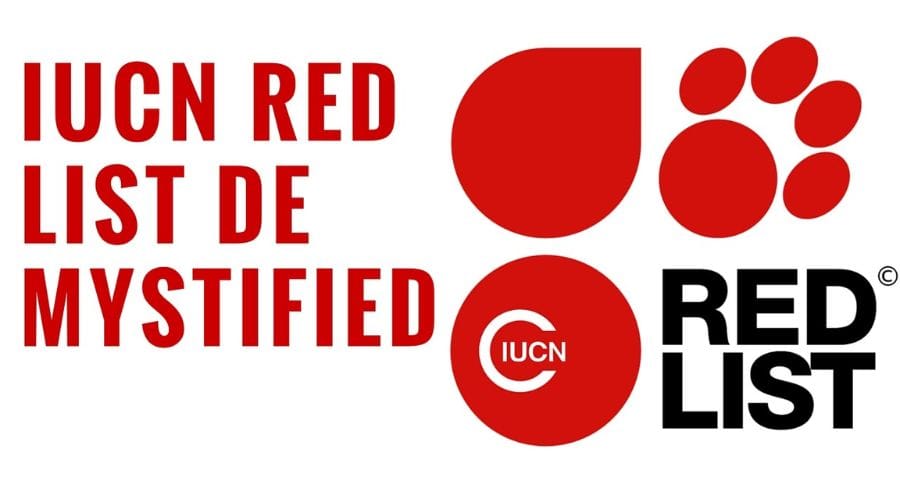 The IUCN Red List is a critical indicator of the health of the world's biodiversity. Far more than a list of species and their status, it is a powerful tool to inform and catalyse action for biodiversity conservation and policy change, critical to protecting the natural resources we need to survive. It provides information about range, population size, habitat and ecology, use and/or trade, threats, and conservation actions that will help inform necessary conservation decisions.
The IUCN Red List is used by government agencies, wildlife departments, conservation-related non-governmental organisations (NGOs), natural resource planners, educational organisations, students, and the business community. The Red List process has become a massive enterprise involving the IUCN Global Species Program staff, partner organisations and experts in the IUCN Species Survival Commission and partner networks who compile the species information to make The IUCN Red List the indispensable product it is today.
Category categories
Species are classified into 9 ranks according to criteria of extinction threat such as rate of decline, population size, area of distribution geographic, and degree of population and distribution fragmentation.
Extinct – (Extinct, EX): is a conservation status of an organism as specified in the IUCN Red List. A species or subspecies is considered extinct when there is strong evidence that the last individual died.
Extinction in the Wild – (Extinct in the Wild, abbreviated EW): is a state of conservation of an organism. A species or subspecies is considered extinct in the wild when thorough surveys of known and or predicted habitats occur, at appropriate times (in days, seasons) throughout its range. The history of the species has not recorded any individuals.
Surveys should span the appropriate time frame for that taxon's life cycle and life form. Individuals of this species are found only in very small numbers in artificial habitats and are completely dependent on human care.
Critically Endangered – (Critically Endangered, abbreviated CR): is a state of conservation of an organism. A species or strain is considered critically endangered when it faces a very high risk of extinction in the wild in the very near future, when the species population declines by up to 80% or its distribution area is limited to just over 80 percent. about 100 km².
Endangered – (Endangered, abbreviated EN): is a state of conservation of an organism. A species is considered Endangered when it faces a very high risk of extinction in the wild in the very near future but is less than critically endangered.
Vulnerable – (Vulnerable, abbreviated VU): is a conserved state of an organism. A species or strain is assessed as Vulnerable when it is not in the CR and Endangered (EN) levels but faces a high risk of extinction in the wild in the not too distant future. Their population is reduced by 20% or the distribution area is only about 20000km².
Near Threatened – (Near Threatened, abbreviated NT): is a state of conservation of an organism. A species or strain is assessed as Vulnerable when it is about to face a high risk of extinction in the wild in the not too distant future.
Least Concern, abbreviated LC: Includes species not considered conservation dependent or threatened.
Data Deficient (Data Deficient, abbreviated DD): A taxon is considered data deficient when there is insufficient information to make a direct or indirect assessment of the risk of extinction, based on distribution and status. population. A species in this ranking may be well-studied, biologically well known, but still lack adequate data on distribution and abundance. As such, this category does not belong to a threatened category, nor does it correspond to an LR (least endangered) rank.
Not Evaluated: A species is considered not evaluated until it has been compared against the classification criteria.
How the Red List is Used
The IUCN Red List shows us where and what actions need to be taken to save the building blocks of nature from extinction. It provides a straightforward way to factor biodiversity needs into decision-making processes by providing a wealth of useful information on species.
Guiding scientific research
Scientific journals regularly cite The IUCN Red List in peer-reviewed literature. Each year numerous new conservation articles examine the values of The IUCN Red List and refer to its important contribution to conservation planning. Downloads of IUCN Red List data from the website show that academics from research institutions worldwide export IUCN Red List data for research purposes on a daily basis.
Informing policy and conventions
The IUCN Red List is used to inform decisions taken by Multilateral Environmental Agreements. It is often used as a guide to revise the annexes of some important international agreements, such as the Convention on International Trade in Endangered Species (CITES) and the Convention on Migratory Species (CMS).
Data from The IUCN Red List are used to calculate the Red List Index (RLI), which is one of the biodiversity indicators used by the Convention on Biological Diversity (CBD) to monitor progress towards achieving the targets set out in the Strategic Plan for Biodiversity 2011-2020.
The IUCN Red List also provides data for the indicators needed to measure progress towards the achievement of the United Nations Sustainable Development Goals (SDGs), particularly Goal 15.
The IUCN Red List assessments of freshwater species have also contributed to the work of the Ramsar Convention in selecting sites that are important for freshwater biodiversity.
The IUCN Red List contributes to the function of the Intergovernmental science-policy Platform on Biodiversity and Ecosystem Services (IPBES) to strengthen the science-policy interface on biodiversity and ecosystem services to improve decision making.
Influencing resource allocation
The Global Environment Facility (GEF) has included information from The IUCN Red List in its resource allocation framework since 2008. Other foundations and funding instruments, such as the Critical Ecosystem Partnership Fund (CEPF); SOS – Save Our Species; and Mohamed bin Zayed Species Conservation Fund, also use data from assessments on The IUCN Red List to guide their investments in conservation.
Informing conservation planning
Several conservation planning methodologies use The IUCN Red List to identify Key Biodiversity Areas (KBAs) for conservation including: Important Bird Areas; Important Plant Areas; and Alliance for Zero Extinction (AZE) sites. For example, one of the criteria that AZE sites must meet is that they contain at least one Endangered or Critically Endangered species, as listed on The IUCN Red List.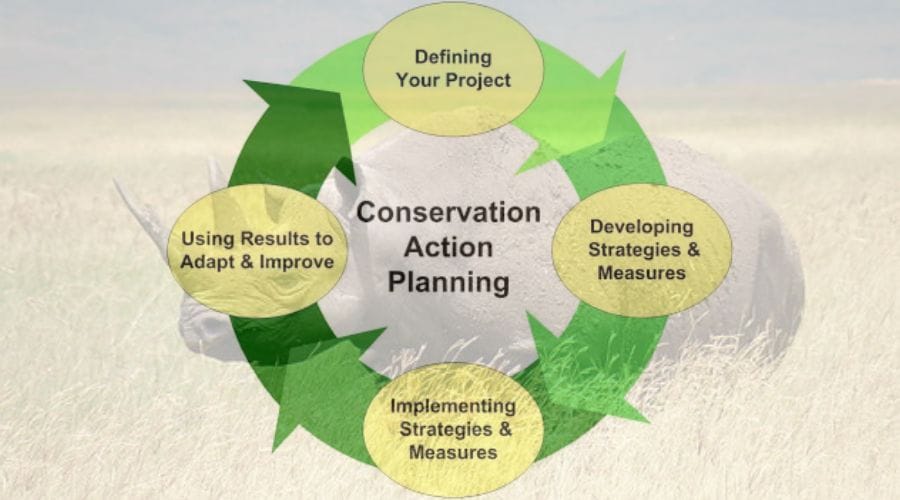 Improving decision-making
The IUCN Red List can help inform environmental impact assessments, which are often used to inform decision-makers of the potential environmental consequences of implementing proposed projects. For example, data from The IUCN Red List are included in the Integrated Biodiversity Assessment Tool (IBAT), an innovative decision support tool available to both the business and conservation sectors. The wealth of information on habitats and threats to species is also used in biodiversity management and site rehabilitation planning processes.
Combining conservation planning analyses with information on threats from The IUCN Red List has also lead to partnerships with industry to explore opportunities to reduce the negative impact on biodiversity and promote more sustainable production. Initiatives developed in collaboration with the petrochemical, mining, aggregate and financial sectors, such as Net Positive Impact (NPI) and No Net Loss, benefit from access to Red List information on the distribution of species and their conservation status.
Education and raising awareness
New information from The IUCN Red List generates significant media interest resulting in a wealth of articles appearing on the internet, in printed newspapers, on television and radio, and in special interest magazines, which helps to raise public awareness of the plight of species and the larger environmental issues surrounding them.
The international networks of zoos, aquariums and botanic gardens are helping to raise awareness of species conservation and The IUCN Red List by displaying current IUCN Red List status on their species information signs. Teachers and students of all ages use The IUCN Red List website for class work and projects. The IUCN Red List inspires artists to create installations and original works of art highlighting the extinction crisis and threats to biodiversity. Poets, writers and musicians also use The IUCN Red List as a source of inspiration.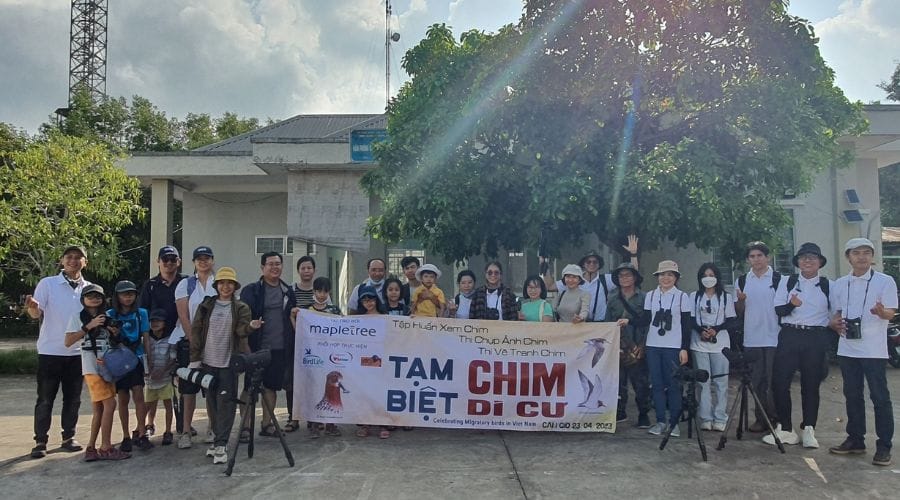 Contributing to human health and livelihoods
Information on The IUCN Red List contributes to human health and livelihoods. Red List data are often used by researchers in the health sector investigating the distributions of species that are known or suspected vectors of human and domestic-animal diseases. This helps them to develop models on predicted future occurrences of the diseases and work towards effective solutions.
Many species assessed for the Red List are also key species for human health and livelihoods. For example, assessment projects that focus on medicinal plants and crop wild relatives help to highlight those species that have the potential to develop new medicines and to secure the future of agricultural crops in a changing climate. Highlighting the status of such species and working towards securing their future also helps to secure our own future.
Visit our site:
Facebook: WANEE Vietnam (Wild and Nature exploring)
Instagram: