---
Planning and Preparation: Exploring Birdlife in Binh Chau Phuoc Buu Nature Reserve
Before embarking on your exciting birding in Binh Chau Phuoc Buu Nature Reserve, located in Xuyen Moc, Ba Ria Vung Tau City, careful planning and preparation are essential. This section will guide you through the necessary steps to ensure a successful and enjoyable birdwatching experience.
Ecosystem and Habitats
Binh Chau Phuoc Buu Nature Reserve boasts a diverse range of ecosystems and habitats. Coastal lines, semi-desert terrain with white sand and low shrubs, wetlands, and semi-evergreen forests cover this expansive reserve. Notably, the semi-desert habitat is a rarity in Southeast Asia. Here, you may encounter common species such as the Blue-throated Bee-eater, Pied Bushchat, and Plain-backed Sparrow.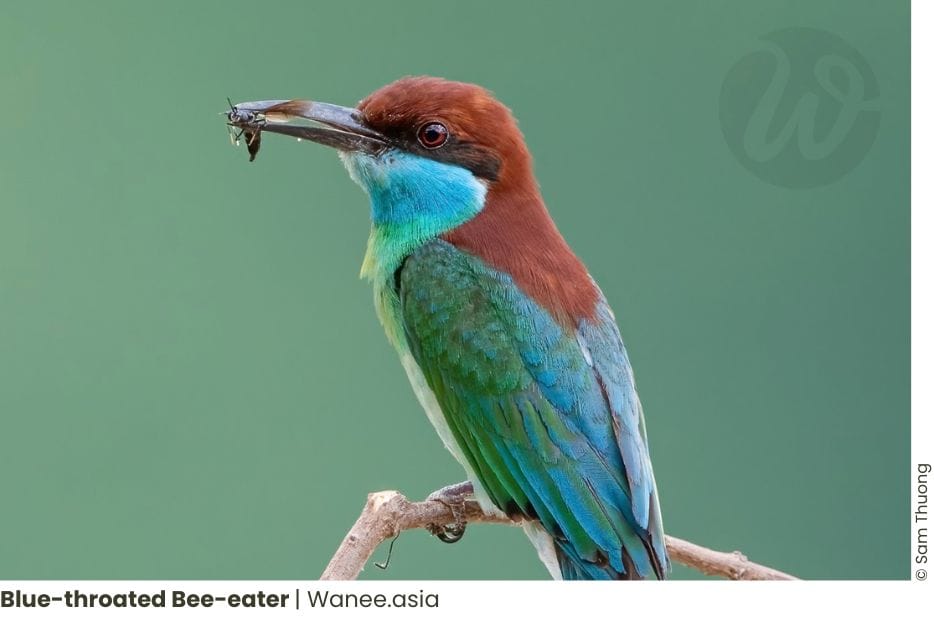 Notable Bird Species for Birding in Binh Chau Phuoc Buu Nature Reserve
The reserve is home to an array of captivating bird species. Look out for the vibrant Orange-necked Green Pigeon, the elusive Pink-necked Green Pigeon, the striking Green-billed Malkoha, and the charming Violet Cuckoo. Keep an eye out for rarities like the Crested Treeswift and the Great Thick-knee. Other remarkable species include Barn Owl, Oriental Bay Owl, Collared Scops Owl, Brown Boobook, Oriental Pied Hornbill, Black-backed Kingfisher, Black-capped Kingfisher, Stork-billed Kingfisher, Chestnut-headed Bee-eater, and the iconic Blue-throated Bee-eater.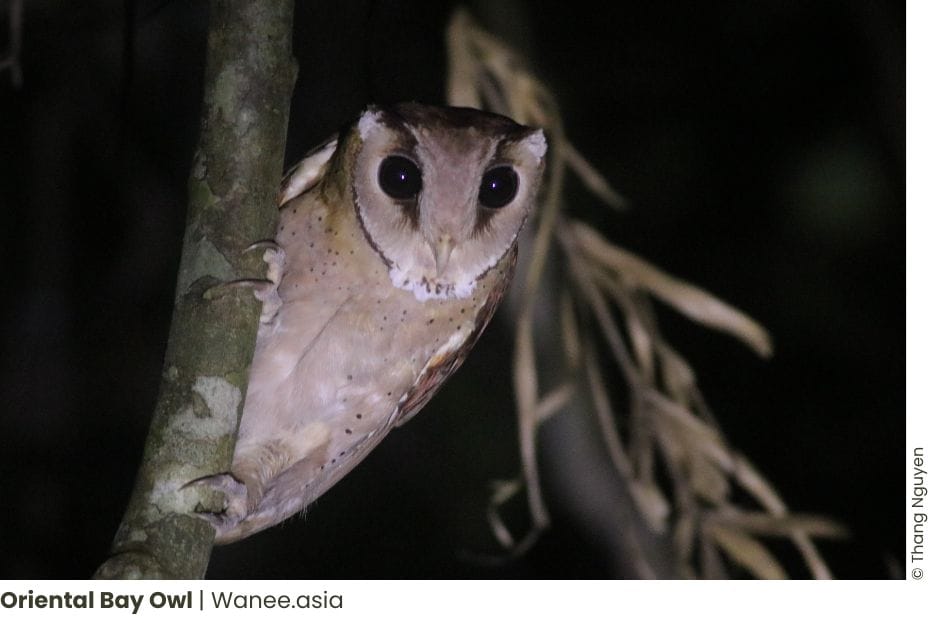 Essential Gear
For optimal birding, essential gear is a must. A quality pair of binoculars, preferably 8×42, will greatly enhance your birdwatching experience. Additionally, a camera with a lens exceeding 400mm will help capture those intricate bird details. Consider using the field guide "A Field Guide to the Birds of South-East Asia" by Robson (2020) for accurate bird identification. Dress comfortably in breathable clothing suitable for the hot and humid conditions.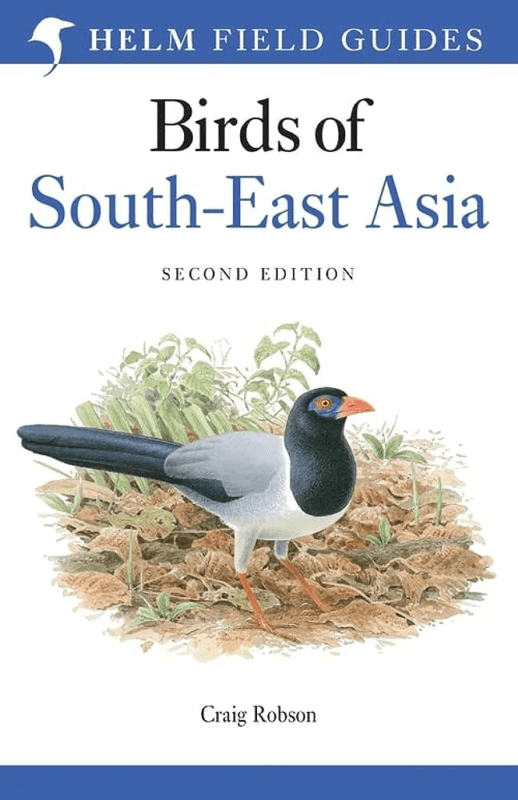 Weather and Climate
Sunny Skies Await: Binh Chau Phuoc Buu Nature Reserve enjoys a tropical climate with abundant sunshine throughout the year. The temperatures are warm and the humidity is moderate, creating favorable conditions for birdwatching.
Monthly Averages
| Months | High / Low (°C) | Rain |
| --- | --- | --- |
| January | 19.9° / 9.8° | 6.6 days |
| February | 23.3° / 10.9° | 3.2 days |
| March | 27.1° / 14.3° | 6.4 days |
| April | 29.2° / 16.7° | 13.0 days |
| May | 29.8° / 18.7° | 19.3 days |
| June | 28.7° / 19.7° | 25.9 days |
| July | 28.0° / 19.1° | 28.0 days |
| August | 28.3° / 18.7° | 27.2 days |
| September | 27.5° / 17.6° | 22.0 days |
| October | 25.3° / 15.0° | 11.7 days |
| November | 23.7° / 13.0° | 5.3 days |
| December | 20.4° / 9.8° | 3.5 days |
---
"The best time for birding in Binh Chau Phuoc Buu Nature Reserve is from November to April when it is not much rain and migratory time"

Note that It will be hot, you should prepare for clothing
Guidelines and Ranger Assistance
Respecting the natural environment and wildlife is crucial. As you venture into this pristine habitat, remember to minimize disturbances and carry out any trash you may have. To explore the reserve, you'll need the assistance of a ranger. Keep interactions with wildlife to a minimum, allowing you to observe their natural behaviors.
Exploring with WANEE Tours
WANEE VIETNAM offers two enticing tours for Binh Chau Phuoc Buu Nature Reserve: a convenient one-day tour and a fixed-date tour. While there are no guided tours within the reserve itself, WANEE provides expert-led excursions that take you to this remarkable birding destination.
Hot-spot for Birding in Vietnam 
all birding in hot-spot informative info [updated Jan 2023]
Nr.: Nature reserve; Np. National Park; mt. Mountain
Access and Transportation
You can easily access Binh Chau Phuoc Buu Nature Reserve by car from either Ho Chi Minh City or Vung Tau City. As you journey towards this avian paradise, prepare to immerse yourself in a world of captivating birdlife and breathtaking natural beauty.
Plan meticulously, pack your gear, and prepare for an unforgettable birding escapade in the remarkable Binh Chau Phuoc Buu Nature Reserve. Your journey into this unique habitat promises remarkable encounters with feathered wonders that will leave you in awe.
Leave all the logistics to us! From picking you up at the airport to arranging accommodations and delicious meals, we've got it covered. Just pack your essentials – your clothes, binoculars, and camera – and get ready for an incredible birding experience. Join us now and let WANEE VIETNAM take care of the rest. Your birding adventure awaits!
Write your Request, and we will solve that!