This post will let you know an overview of Vietnam Nature, With its diversity of landscapes including soaring mountains, pristine beaches, otherworldly caves, and dense jungle, Vietnam is a nature and adventure lover's dream destination.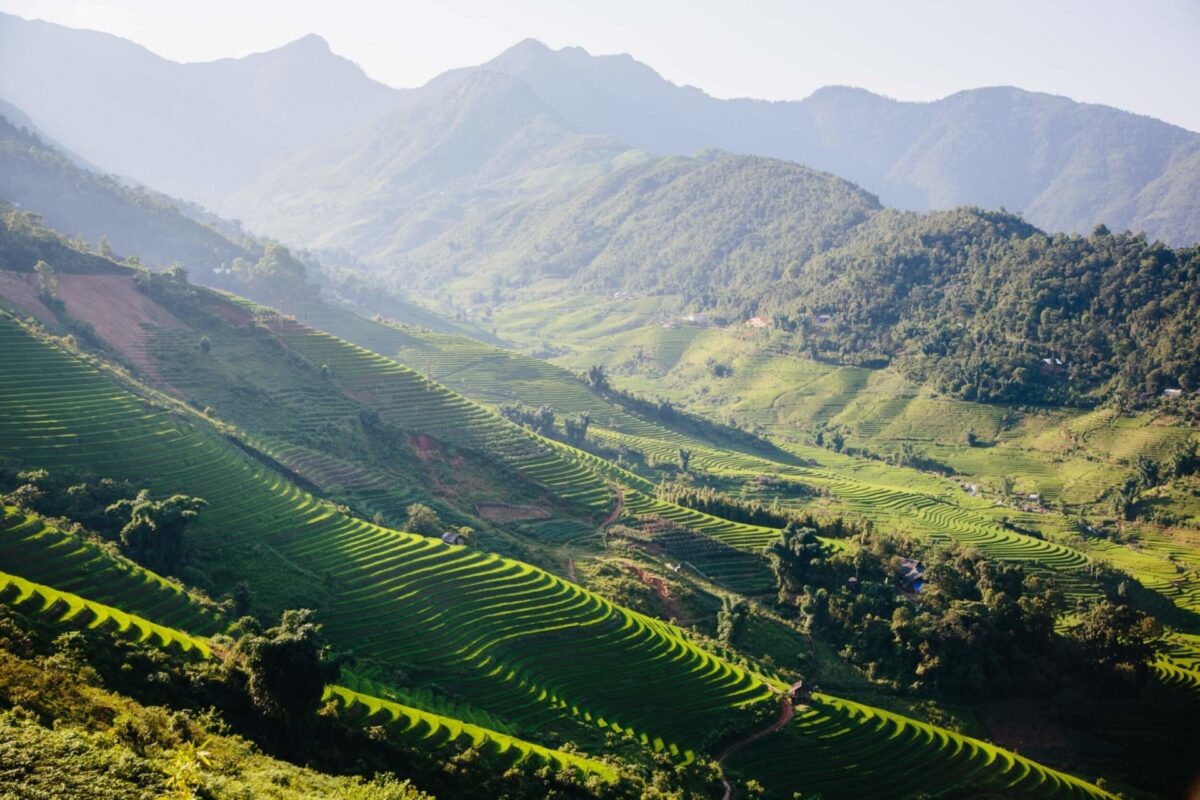 Mountains
For breathtaking mountain views, the far north of Vietnam is king. The mighty Fansipan mountain stands 3,143m tall over the Hoang Lien National Park, an area populated by countless ethnic minority villages.
The grandeur of the majestic, jungled peaks is elevated by the rice terraced valleys below, each dotted with ethnic minority communities.
Here you can hike and mountain bike between the wooden-home villages and stay in welcoming homestays for a window on the everyday life of the people who have lived here for centuries.
Less well-known mountain destinations include Pu Luong Nature Reserve, an area where time stands still in its more remote corners. Travel with us here to experience jungle treks, Thai minority villages and local hospitality from families that work closely with Topas on various trail projects.
Caves and beaches
Further south is Vietnam's cave kingdom, Quang Binh. The jewel in its crown is the world's largest cave, Son Doong – so large it can accommodate a jumbo jet and is home to its own jungle and microclimate. Other cave systems here include Tu Lan through which you can float and swim to hidden campsites on the edge of waterfall-filled lagoons.
In Central Vietnam, there is a mix of mountains and beaches. The sands outside Hoi An make the perfect place to relax between active days, while the waterways around this UNESCO-listed old town offer peaceful kayaking on quiet backwaters.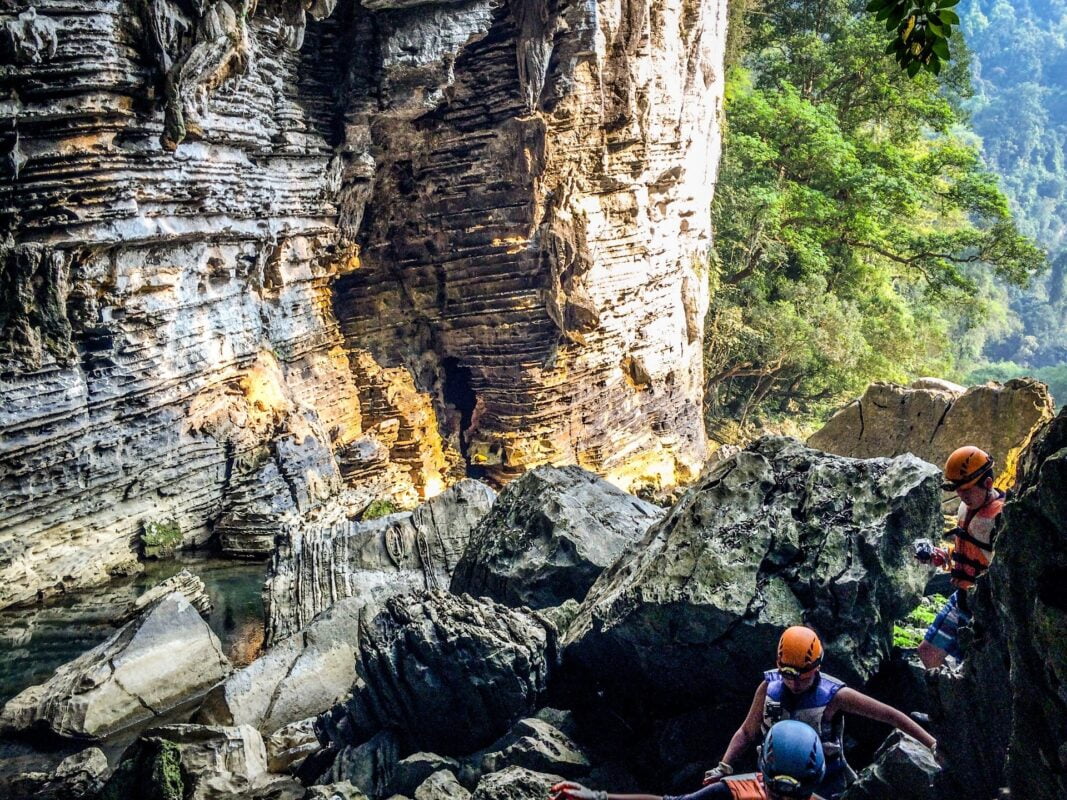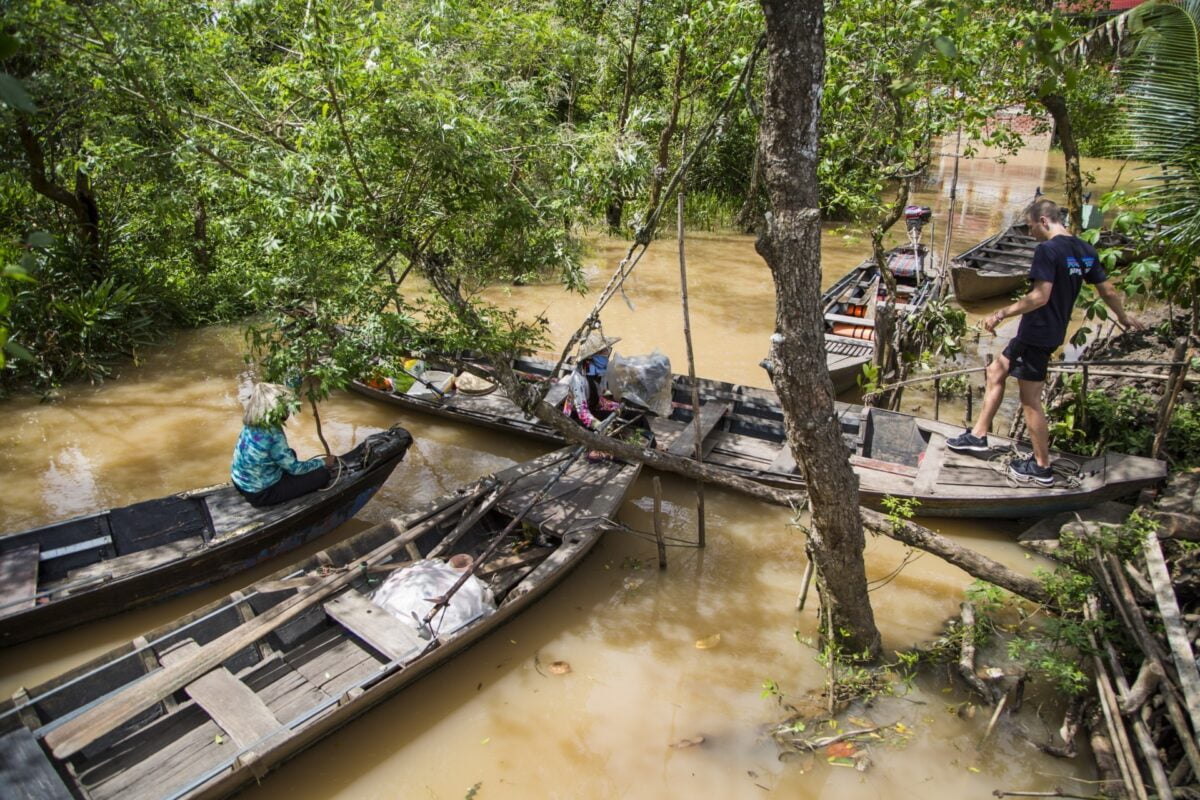 River delta and jungle
Nam Cat Tien National Park lies just a few hours from Ho Chi Minh City, but feels a world apart, with the ancient jungle playing host to wildlife and a unique lodge ideal for families and groups looking for active days of kayaking, biking, and treks.
At the southernmost tip of the Vietnamese mainland, you will find the 'rice basket of Vietnam' – the Mekong Delta. Here a network of waterways crisscrosses vibrant paddy fields which stretch as far as the eye can see. Peaceful, flat lanes make for perfect easy days of biking, while small boats are on hand to take you deeper into the tributaries and mangrove forests full of bird life.