Nui chua National Park
Nui Chua National Park is known as South Central Vietnam's "island of life". Although not technically an island, the national park is often described as an "island" or" oasis" due to being one of the only preserved natural spaces that protect Vietnam's marine flora and fauna.
Surrounded by agricultural fields and developed resorts, Nui Chua is continually working to expand and implement its conservation efforts. Sought after by international tourists, visitors can stay in the nearby 5-star hotels while taking in the park's natural beauty.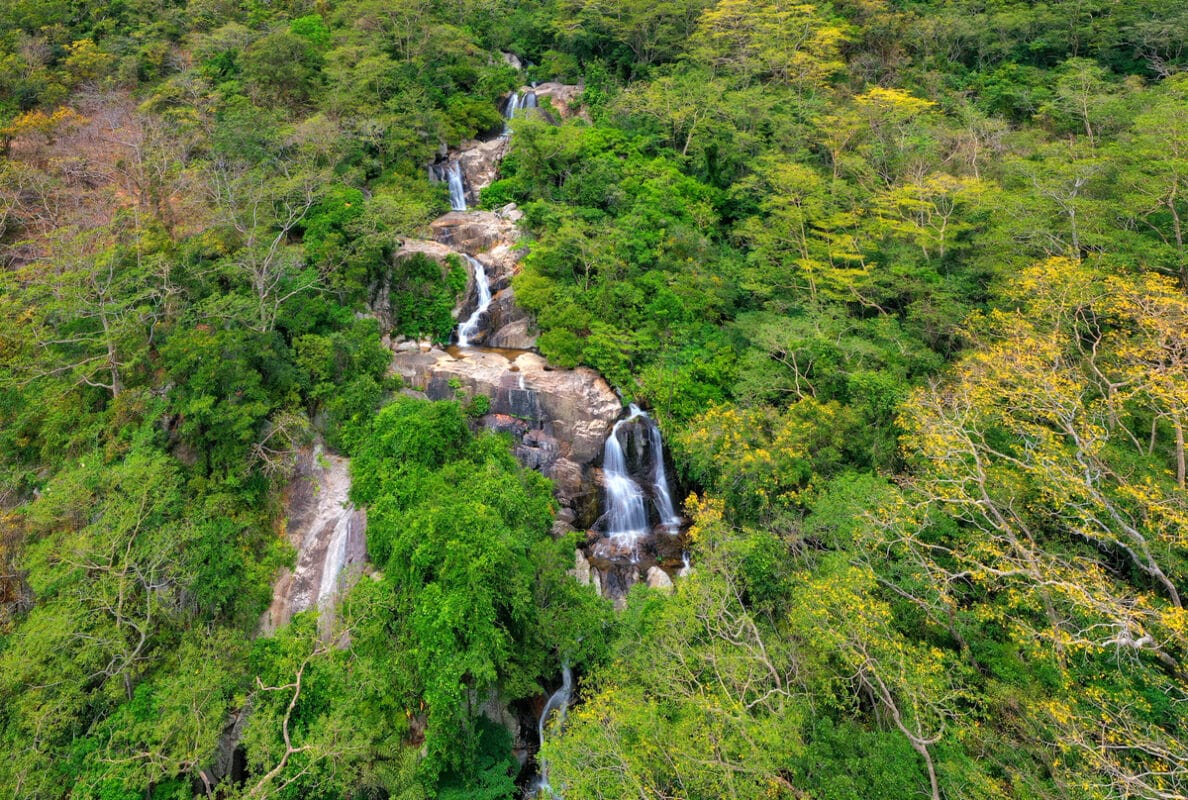 This is considered one of the aridest and harsh regions of Vietnam.
Nui Chua National Park – Ninh Thuan emerges as a "jewel" in the heart of the desert with a blue sea, white sand, colorful coral, and spectacular caves and primates hidden under the forest canopy wild. The geographical location is located in the eastern area of ​​District 2 Ninh Hai and Thuan Bac, Ninh Thuan Province, more than 20 km from Phan Rang City. Nui Chua National Park is a place where almost all types of terrain, ecosystems, and space are endemic in preserving and promoting the tourism value of this complex ecosystem
Why visit Nui Chua National Park?
The 3-in-1 biosphere reserve

Nui Chua Biosphere Reserve lies within Nui Chua National Park, with a total area of ​​more than 106,646 hectares (core area is more than 16,400 hectares), located in the two districts of Ninh Hai and Thuan Bac, about 30km northeast of Phan Rang – Thap Cham in Ninh Thuan province.
Important for both terrestrial and marine ecosystems, it is estimated that more than 1000 various plant and animal species live within Nui Chua National Park. As an arid climate, there isn't as extensive a list of plant life thriving in the park. Most of the plants are restricted to mountain, desert, or oceanic climates.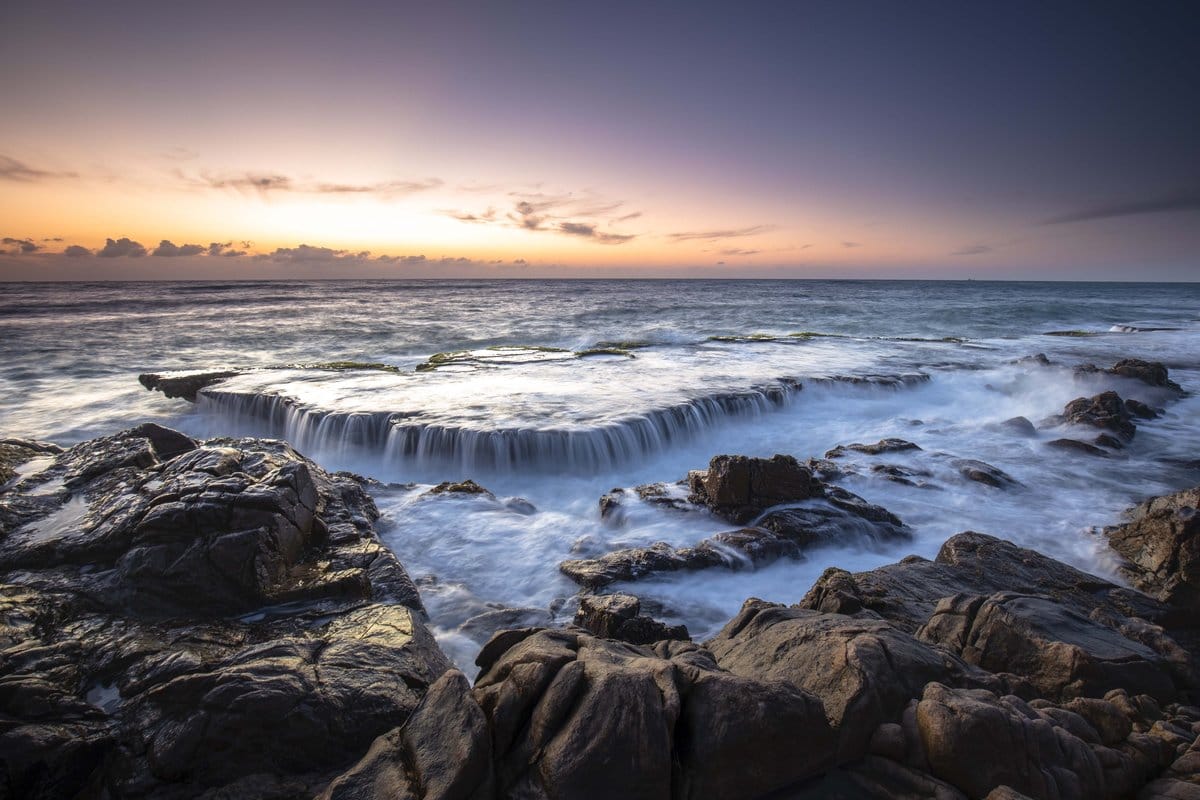 Forest degradation is a serious threat to Nui Chua and the Vietnamese government is focused on its continual effort to protect the primary forest ecosystem.
Of all the animal species in the national park, there are 72 mammals and 181 bird species recorded within Nui Chua. Some of Vietnam and Asia's rarest animals including the pygmy loris, sun bear, Asian black bear, large-antlered muntjac, and black-shanked Douc live in Nui Chua National Park.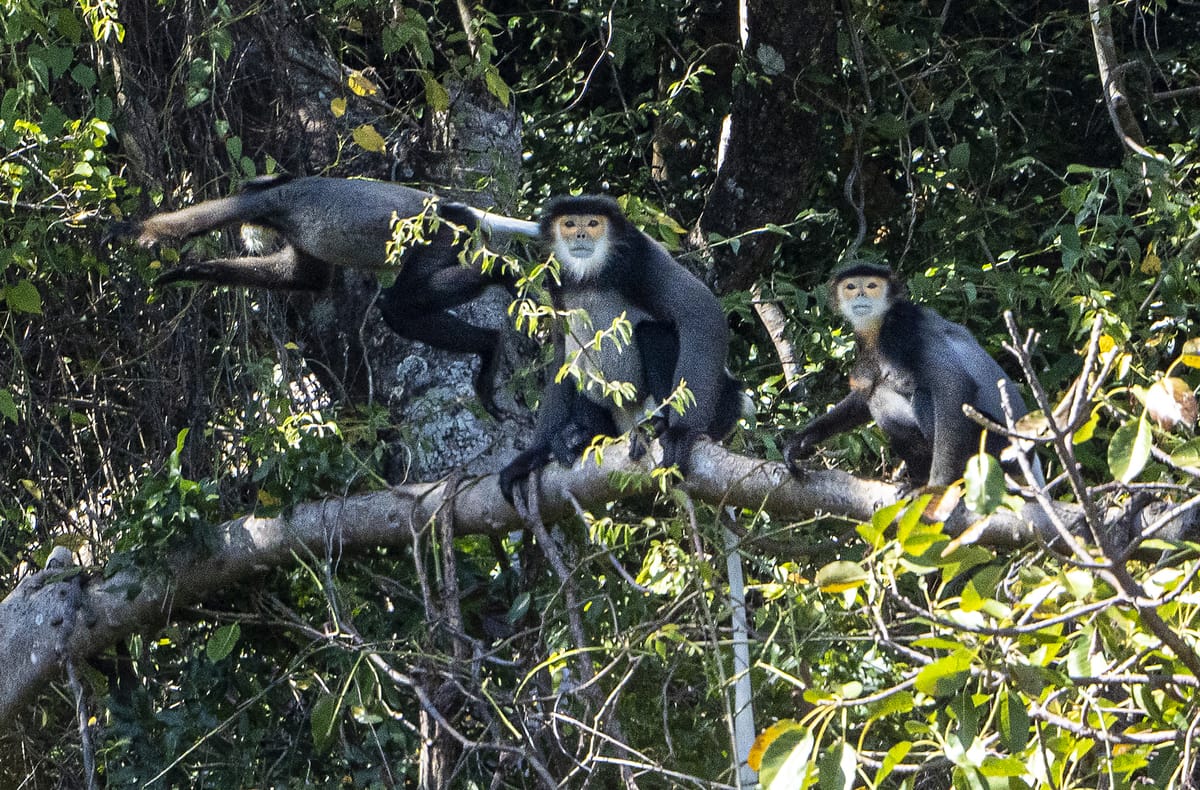 Furthermore, 12 bat species hide in the park's cave with the lesser short-nosed fruit bat listed on Vietnam's Red List as endangered.
For marine wildlife enthusiasts, the oceanic ecosystem of the park is home to an array of aquatic plants and animals, including 11 turtle species. Sea turtles frequent some of the beaches to lay their eggs, while others remain terrestrial and hidden in the mountainous terrain. Perhaps the most fragile ecosystem, Nui Chua's marine biodiversity is certainly the park's greatest marvel.
Tips
Visit Nui Chua National Park
According to the experience of visiting Nui Chua National Park, the best time to come here is from August to October every year. This is the time when the weather in Ninh Thuan is not very hot, the air is cool, and pleasant, so it will be great for your journey to explore Nui Chua National Park.
The national park only allows a few tourism activities including trekking and camping with limited tourist numbers.

Visitors can trek through towering mountains, fast-flowing streams, giant rocks, mountain cliffs, and dense jungles.

However, trekkers need to register in advance with the management board of the park to ensure their safety.

The most popular trek here is from Hang Da Hamlet to O Liem River which normally takes three days. During the journey, visitors can pitch a camp in the heart of the forest and discover several unique cultural features as well as traditional wet rice farming methods of the Raglai ethnic minority community.
Go with the local guide
There is also good to go with local expert to discovery Wildlife
Accommodations
When it comes to accommodations around Nui Chua National Park, there is a handful of options that are suitable for all budgets.
If you are budget-conscious, you can choose to stay in Thinh Thien Inn, Thap Thap Homestay, Aloha Binh Tien, Thuy Tien Hotel Ninh Chu, and TTC Resort – Ninh Thuan. The room rate starts from 30 USD per room per night.
Meanwhile, affluent travelers can spend their holiday in Amanoi Resort Vinh Hy Bay. This is among Vietnam's most luxurious and expensive resorts and also the closest property to Nui Chua National Park. The price for one night's stay ranges from 1000 – 3000 USD. Another option is Saigon Ninh Chu Hotel & Resort which is 15km away and costs around 80 – 100 USD per room per night.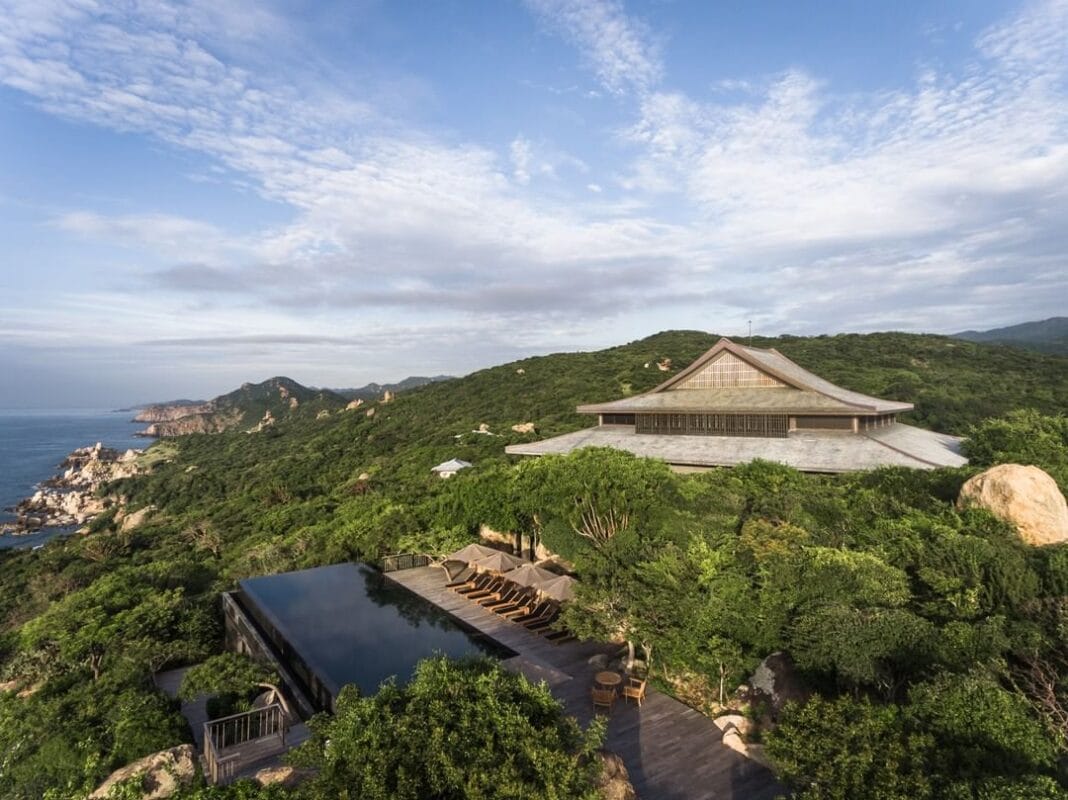 What is there to see?
With a sea area of 7,352 ha, the underwater ecosystem of the Nui Chua Biosphere Reserve is also equally rich. Every year, a population of sea turtles comes to this place to lay eggs and it is home to the largest coral reef in Vietnam with 350 species. Additionally, it is also known for its beautiful beaches such as, Binh Tien, Nuoc Ngot, Chuoi, Thung and Ken. These stunning landscapes of the blue sea, white sand, and golden sunshine are the dream of many tourists.
The Nui Chua Biosphere Reserve is endowed with 1,514 species of flora, of which 54 are recorded in the Vietnam Red Data Book and the International Union for Conservation of Nature's (IUCN) Red List. It is also home to 766 animal species, of which 48 are recorded in the Vietnam Red Data Book and the IUCN's Red List. There are some of International importance that is attentively protected such as the black-shanked douc and the Vietnamese mouse-deer.
Its forest ecosystem is of special value as it belongs to the Annamites (Greater Annamites – SA4 area), one of the 200 globally important ecological regions and one of the highest conservation priority areas of all major habitat types on Earth.
This is Viet Nam's 11th biosphere reserve recognized by UNESCO. Other recognized sites are Can Gio Mangrove Biosphere Reserve, Dong Nai Biosphere Reserve, Cat Ba Biosphere Reserve, Red River Delta Biosphere Reserve, Kien Giang Biosphere Reserve, Western Nghe An Biosphere Reserve, Mui Ca Mau Biosphere Reserve, Cu Lao Cham-Hoi An Biosphere Reserve, Langbiang Biosphere Reserve, Nui Chua Biosphere Reserve, and Kon Ha Nung Pla teau Biosphere Reserve.
A sizeable population of sea turtles, including Eretmochelys imbricata and Chelonia mydas, also call the park home.
Besides Wildlife What else to see?
Trekking
Nui Chua National Park allows a few tourism activities to keep it intact. Therefore, only adventurous travelers seeking an authentic experience in the wild should go trekking through lush forests, breathe fresh air, and catch sight of endangered animal species.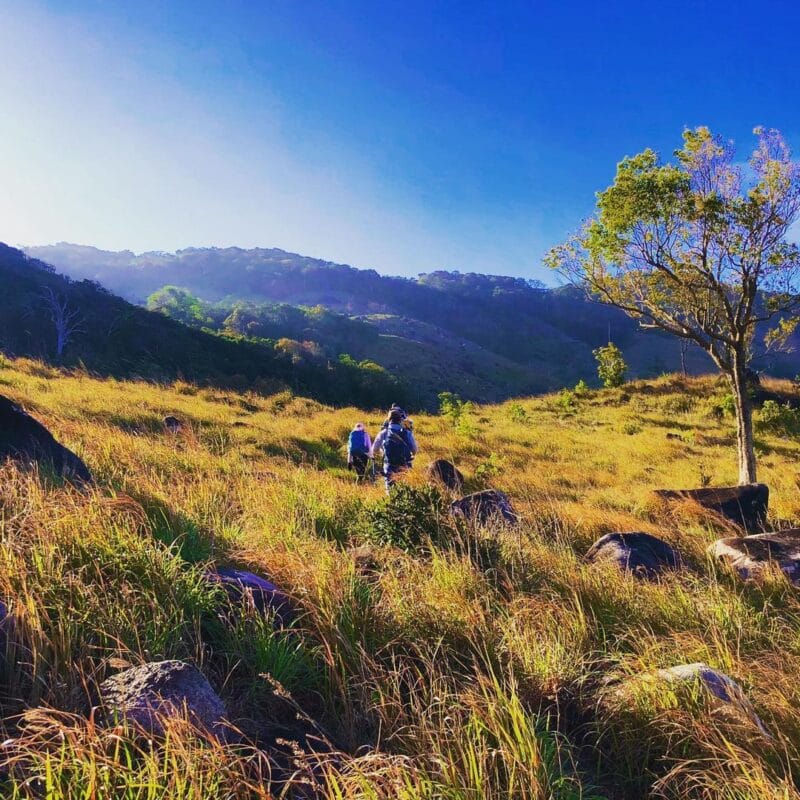 The most popular trek there is Hang Da Hamlet – O Lien River. This excursion usually requires 3 days and 7 hours of trekking to complete.
Camp overnight in Rai Cave
In the proximity of Nui Chua National Park, Rai Cave with a spectacular landscape of ancient rock formations and caves is a fabulous spot for camping overnight. Here you can not only admire mesmerizing scenery but also watch the sunrise and sunset.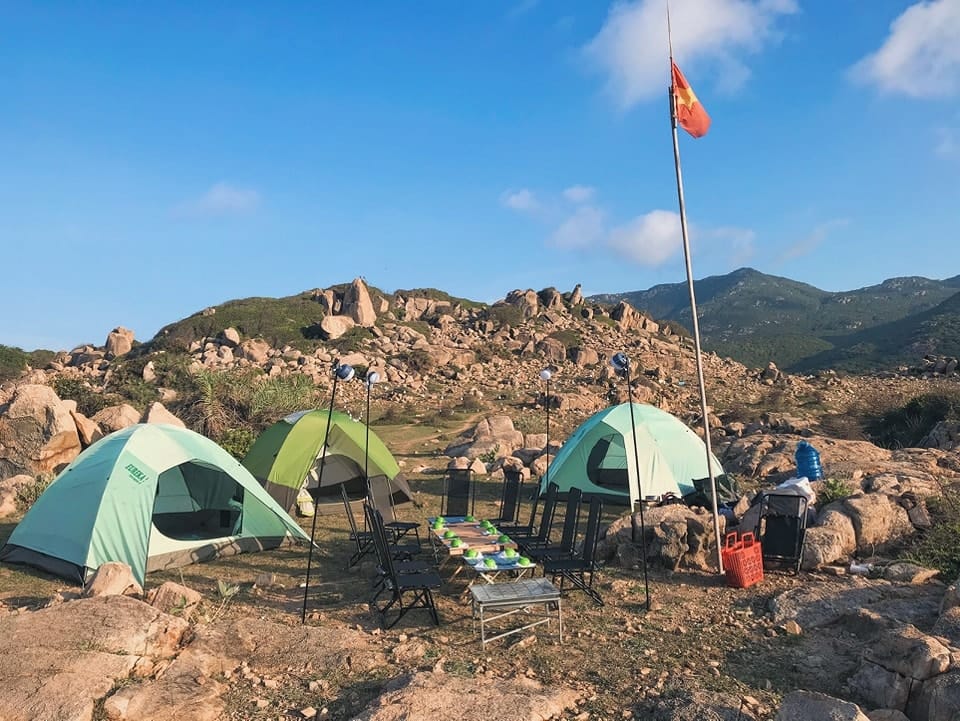 Contemplate Vietnam's largest coastal coral reef
Coming to Nui Chua National Park, you will have the opportunity to see Vietnam's largest coastal coral reef, consisting of over 350 species and an array of marine creatures.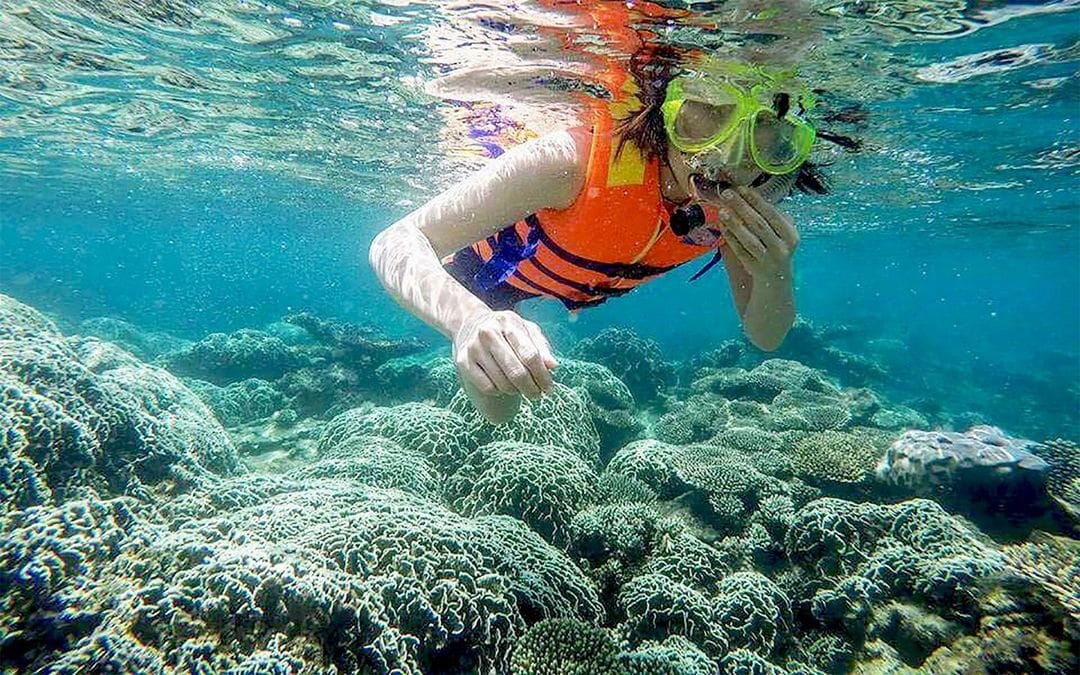 Visit fishing villages
Nui Chua National Park overlooks Vinh Hy Bay which hosts a scattering of floating fishing villages. You can choose to stay in a homestay there, meet indigenous inhabitants whose main livelihood is fishing, and discover the local culture more.
How to get to Nui Chua national park?
Since Nui Chua National Park is located in South Central Vietnam, the majority of international visitors will travel from Ho Chi Minh City to Phan Rang-Thap Cham. Driving between the southern metropolis and the seaside town will take about 7 hours by car. Trains and domestic flights may also be available for travelers looking to quickly access the national park.
From Phan Rang-Thap Cham, Nui Chua National Park is only a 45-minute drive outside of the city. Slightly north of the town, travelers can arrange for public, private, or rented transportation. Visitors who have arranged for a guided tour will most likely be provided transportation by the tour company. Taxis, buses, and motorbikes are the alternative options for visitors looking to visit the park.
From Ho Chi Minh City, a night bus to Phan Rang costs VND150,000 – 200,000 ($6.43-8.57) per person.

From Hanoi, you can book air tickets to Cam Ranh International Airport, which is just 62 kilometers away from Phan Rang.
Weather & climate in Nui Chua national park
Unlike northern coastal areas in Vietnam, the national park's semi-arid coastal location makes it one of the driest regions in the country. Receiving an average of 650 millimeters of rain annually, the park's dry season lasts about 8 months.
You can enjoy the park with less rain during the winter months (November/December) through the end of summer (July/August). Otherwise, rain returns to the park, although not as intensely as in some other regions. Nui Chua is open year-round, but due to the extended dry season, the winter and summer months tend to be the national park's most popular time for visitors.
Learn more about Nui Chua: https://vietnam.vnanet.vn/english/long-form/nui-chua-%E2%80%93-a-new-biosphere-reserve-290345.html