Looking to dedicate your time to improving a reef ecosystem, or protecting a specific marine species? We bring you some of the best marine conservation projects in Asia Pacific that you should know about:
Scuba for Change (SFC)
Scuba for Change believes that scuba divers and tourists alike can all leave behind positive and lasting legacies for people living in developing nations. Apart from the initiatives to fund programmes to help stop child exploitation, they also look to up-skill locals to manage and operate all of Scuba for Change's operations — funding their training and qualifications needed to help local staff to attain the required level of competence and experience.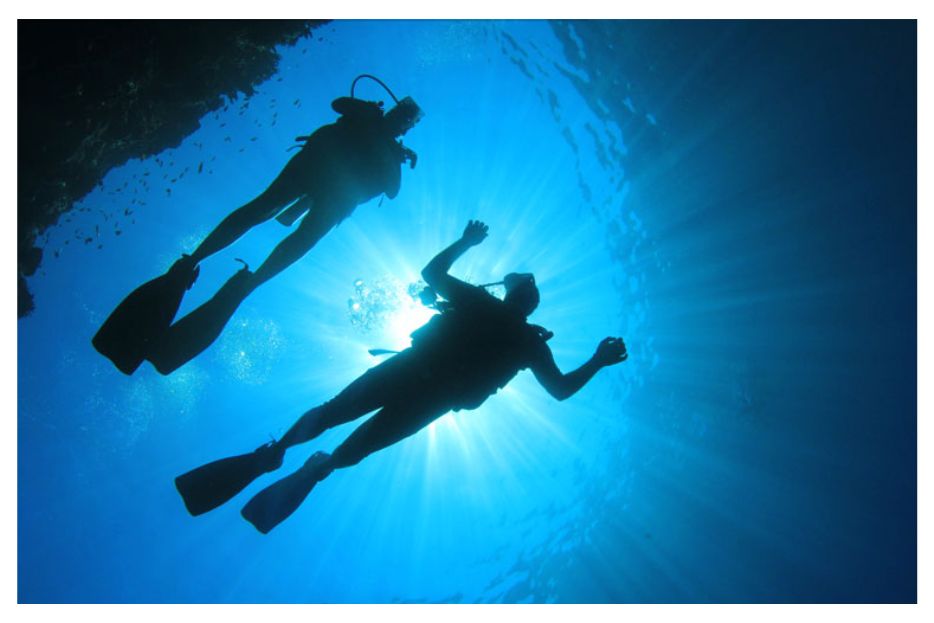 Their mission is to open dive centres across the Philippines, employing and training local staff to work in and eventually run the dive centres. Reinvesting 100% of their profits in local people and their communities, they are hoping to create positive and lasting legacies.
Find out more: www.scubaforchange.com
Large Marine Vertebrates Project (Lamave)
Using proven scientific data collection methods, Lamave research the abundance and habitats of cetaceans, whale sharks, turtles, mobula rays, and manta rays in the Philippines. They strive to identify critical threats facing these species.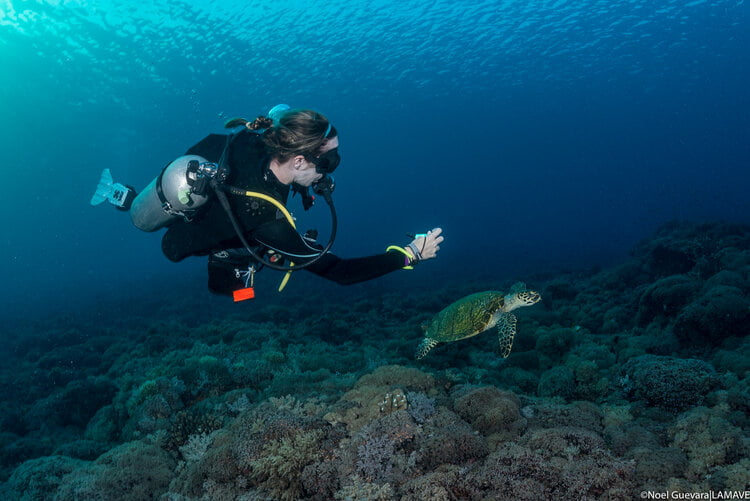 Researchers and volunteers work closely with local governments, communities, businesses, and tourists to ensure the conservation of large marine animals through science, education, and advocacy. The scientific data gathered is used to advise local governments on conservation policy and legislation, to counsel local and regional authorities on sustainable tourism, and to describe important aspects of the biology of marine animals.
Find out more: www.lamave.org
Fins Attached: Marine Research and Conservation
The mission of Fins Attached is to conduct research, promote conservation, and provide education for the protection of the marine ecosystem. They believe in the preservation of our world's precious resources and that through the protection of the ocean's apex predators, marine ecosystem balance can be maintained for the benefit of all living things on earth. They direct their efforts in the following categories: shark research, shark conservation, public awareness and education, and advocacy.
Find out more: www.finsattached.org
Project Seahorse
Project Seahorse is dedicated to securing a world where marine ecosystems are healthy and well-managed. Beginning with cutting-edge research, they turn their findings into highly effective conservation action, in collaboration with governments, local communities, and other stakeholders. As the IUCN global authority on seahorses and their relatives, Project Seahorse aims to protect seahorses, and through seahorses, they support marine conservation more broadly.

The Project Seahorse approach can best be summarised as pragmatic idealism. They are evidence-based but quick to deploy new information, rather than aspiring to perfect knowledge. There research is intimately linked to our practical conservation action in a tight feedback loop. They often take the view that "we know enough" and just plunge in to management and policy, explicitly highlighting our uncertainties and adapting as new knowledge becomes available (often through those same initiatives). They pride ourselves on being responsive, nimble and quick to grasp opportunities that are within their reach and scope.
Find out more: www.projectseahorse.org
Green Fins
Aiming to protect and conserve coral reefs by establishing and implementing environmentally friendly guidelines to promote a sustainable diving and snorkelling tourism industry, Green Fins was originally initiated by the United Nations Environmental Programme (UNEP). Part of the effort to increase public awareness and management practices that will benefit the conservation of coral reefs and reduce unsustainable tourism practices, it is overseen by the Coral Reef Unit of UNEP based in Bangkok in collaboration with UK charity The Reef-World Foundation.
Find out more: http://www.greenfins.net/
Project AWARE
Project AWARE Foundation is a growing movement of scuba divers protecting the ocean planet. With new programmes and more online resources than ever before, Project AWARE supports an unprecedented global movement of divers acting in their own communities to protect the ocean and implement lasting change. They focus on two major ocean issues; Shark in Peril and Marine Debris, or waste in our ocean.
Find out more: www.projectaware.org